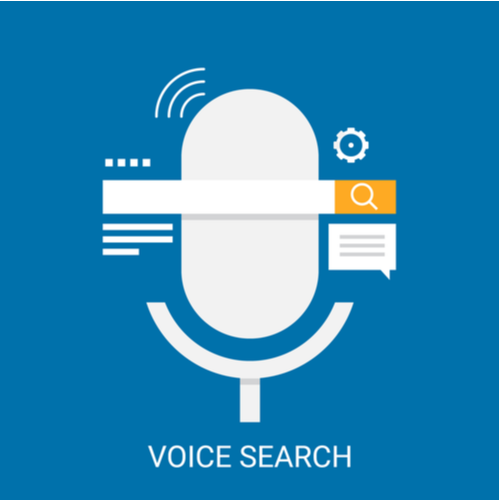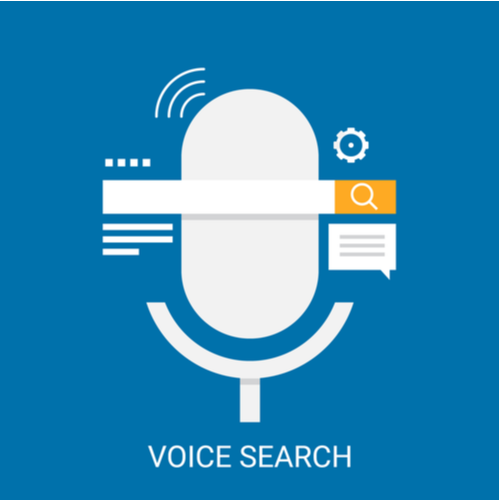 Voice Search Optimisation as an SEO Trend in 2022
What is Voice Search?
Voice search, also called voice-enabled search, allows a user to use a voice command to carry out searches on an Internet browser, a website or an app.

This is done by interacting with an artificial intelligence (AI) voice assistant like Google Now, Siri (Apple), Cortana (Microsoft) or Alexa (Amazon) on a smartphone or smart home device.

There are certain steps you can take to streamline the information on your web pages in order to appear in search engine results pages (SERPs) for voice searches. This is called voice search optimisation.
Why Optimising for Voice Search is Important
Voice search has been one of the fastest-growing technologies over the last decade – and it's a trend that's set to be even more important in 2022.

Voice-enabled search is changing the way users search for things on the Internet. An increasing number of consumers are using voice to search for local businesses, research products or make buying decisions. In turn, it's also having a major impact on digital marketing and the way businesses approach SEO.

To give you an idea of just how important voice-enabled search has become, let's look at a number of statistics:

• As early as 2018, 27% of global online users were already making use of voice search on their mobile devices, according to Google's Global Web Index, Voice Search Insight Report.
• A 2019 Adobe survey found that 48% of users had been using voice technology for general search queries.
• The same Adobe study revealed that 91% of brands had been making investments in voice search.
• According to Juniper Research conducted in 2021, it was predicted that 55% of US households will use smart speakers by 2022.
• The same Juniper Research study indicated that voice assistant transaction values are expected to grow by over 320% by 2023.
• A 2020 Gartner Pandemic and Behaviours study found that 32% of consumers are interested in hands-free technology such as voice search.

There's no doubt: Voice-enabled search is expected to be at an all-time high this year. And it's going to be more important than ever to start optimising for voice search in order to stay relevant online, as well as perform well in search engine results pages (SERPs).
How to Optimise Your Website for Voice Search
If voice search optimisation isn't part of your SEO strategy for 2022, it's time to address that. We've put together six SEO strategies you can use to boost your website's SERP performance for voice searches.
Create blog content around common questions


People using voice assistants for Internet searches often ask questions. This presents an opportunity to create rich content that answers your audience's most common questions and solve their pain points.

Here are a few tips on doing this:

• Plan new content around common questions relating to your products or service.
• Place the question in your page's H1 header.
• Directly below the header, provide a concise answer to the question.
• Elaborate further on the detail around the topic in the rest of your page.

The great thing about this strategy is not only that the concise answer at the top of the page is optimised for voice search, the answer might also become a featured snippet.

Create a FAQ page




Voice searchers are typically looking for answers that fulfil an immediate need. So, many voice search queries are questions that begin it with "where," "what," "who," "when," "why," and "how."

A great strategy in optimising your content for voice searches, is creating a FAQ page. Start each question with these adverbs then answer them conversationally to appeal to voice search.

Improve your mobile experience




Since Google has implemented mobile-first indexing, it has become evident that Mobile SEO is an unmissable part of any SEO strategy.

We live in a world where devices and people are mobile. Mobile devices allow users to perform on-the-go queries – and these types of queries are generally voice-enabled. It's therefore important to remember that mobile and voice search go hand in hand. So, by improving your mobile SEO, you will also optimise for voice search.

Here are a couple of things you can do to enhance your mobile SEO:
• Improve site speed and page responsiveness by addressing your website's Core Web Vitals:
• Serve images and video in the size needed and compress them well.
• Cache your web pages and enable browser caching
• Minify CSS, JavaScript and HTML.
• You can also improve page speed by reducing redirects, eliminating unnecessary plugins and leveraging a content delivery network (CDN).
• Streamline and simplify your mobile site design – design your mobile experience for smaller screens by avoiding tiny buttons and links, endless scrolling and unclear form fields.
• Create concise content. Mobile users have less physical space to view and consume content.

Thoughtful SEO Copywriting will ensure your mobile content is to the point without sacrificing important information.

Optimise for local search results




Voice-enabled search enables users to ask hyper-local questions, which means that Local SEO is one of the most important aspects of optimising for voice search.

Here are some of the most important things to tick off your local SEO list:

• Claim and optimise your Google My Business listing by actioning the below:
• Upload photos of your premises with location metadata.
• List your opening hours.
• List any individual services you offer.
• Add any additional phone numbers.
• Obtain and manage reviews.
• Ensure directions to your brick-and-mortar locations are readable to visitors and search engines.
• Build local citations that contain your business name, address and phone number, collectively known as NAP (Name, Address, Phone).
• If you serve multiple cities or areas, you need to rank in each of those locations. To achieve this, create local landing pages for each of your stores.

These pages must contain the store name, address, phone number, business hours, parking information, promotions, testimonials from happy customers and, of course, a Google Map.

Use conversational long-tail keywords




Users who search the Internet with voice assistants use different phrases than those who type in queries. For example, a desktop user may type in "Pizza dough recipe" whereas someone doing a voice search may use "How do I make pizza dough from scratch?".

In order to optimise for voice search, it's important to do SEO Keyword Research and incorporate conversational long-tail keywords into your content. Using natural language is one of the most important aspects of optimising for voice-enable search.

Use schema markup to provide context




Schema markup, or structured data, is a type of code that makes it easier for search engines to interpret your web content and serve it in a more user-friendly way.
The vocabulary used by search engines is called Schema.org. Here are seven of the most widely used types of schema markup:

• Organisation
• Local Businesses
• Reviews
• Recipes
• Author
• Breadcrumbs
• FactCheck

Schema markup increases the possibility of your content being presented as a rich result in SERPs, while giving your content the opportunity to be available as a voice answer to people using voice assistants.
Conclusion
 It has never been more important to incorporate a voice search SEO strategy into your website. Need help with SEO and voice search? Our specialists will optimise your site for all the latest search engine algorithm updates in 2022 while focusing on excellent content, written in a conversational tone. Get in touch to find out more.