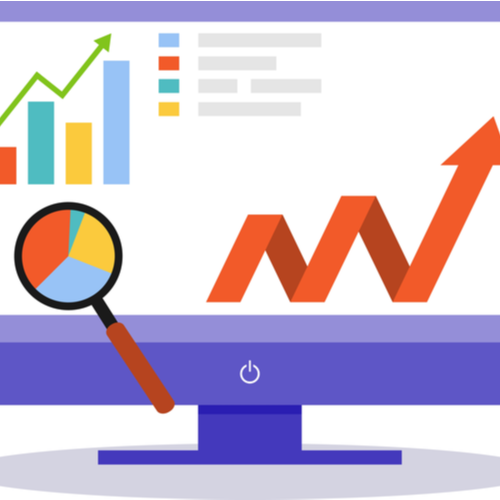 What Sets Robot-TXT's Team of SEO Specialists Apart?
At Robot-TXT we make use of a cyclical "flywheel methodology". This results-driven work method consists of three phases:
Discover –this is the investigatory stage of our SEO Process where we gather information about your business and competitors and perform an SEO Audit. This information is used to develop and fine-tune your SEO strategy.
Optimise – we improve your website's on-page and off-page SEO by addressing all of the issues found in the site audit.
Analyse – we measure improvements in your organic rankings against key metrics. We report on our findings and then return to the Discovery phase to determine what can be done better.
Why Conduct a SEO Site Audit
Why is it Important to Perform an SEO Audit?
An in-depth, comprehensive website SEO Audit is a must if you want to improve your website's ranking. Search engines like Google, Yahoo and Bing are changing their algorithms on a regular basis. In fact, Google considers well over 200 factors when ranking a website to a certain position.
Why is it Important to Run Regular SEO Site Audits
With SEO standards constantly being updated through algorithm releases, many of the old SEO strategies are pretty much gone. That is why, to rank well, and keep ranking well, websites have to implement changes on a regular basis. And in order to know which changes need to be implemented, you need to do an SEO Audit on a regular basis.
Our Approach to a SEO Site Audit
Time needed: 10 days.
We follow a systematic approach to a SEO site audit, making use of a range of paid and licensed tools. This ensures that we can do an in-depth analysis, benchmarking and reporting on all the crawl errors and issues that may have a negative impact on your SEO efforts.
Review Your Digital Strategy

Once we have a good understanding of your organisation, we look to understand what your strategic business objectives are. For example, do you want to get more leads, increase transactions or raise awareness?

Making use of a tried and tested framework, we are able to better understand your digital audience personas, their purchase life cycle and the digital ecosystem in which you operate. Marrying this information with your business objectives we can align to report on the metrics that matter most and deliver data-driven results that meet your goals.

Understand Your Your Full Digital Footprint

Your organisation's digital representation online is more than simply your website. We look at the sum of all your online assets. This may include video channels, business accounts, social media accounts as well as potentially legacy brand pages and sites.

By getting a full view of your digital assets online we can leverage these platforms to maximise your search exposure and ensure you are providing a consistent message to your search audience.

Analysing On-Page SEO Elements

The main goal of this audit is to evaluate the on-page factors of your website and their influence on your SEO rankings. On-page elements include both technical and content factors, including auditing of HTML tags for best practices.

Other important elements we look at are page loading speed, compatibility with mobile devices and Google's new Core Web Vitals, which is important to Search Experience Optimisation.

On-Page SEO Audit Elements Include:
• HTTP to HTTPS redirect in place
• Mobile-friendly review
• Core Web Vitals review & actions
• Page speed Insights
• 404 Pages
• Broken internal links
• Broken images
• Missing titles and description tags
• Redirect chains
• 302 Redirects
• Heading tags
• Title and description lengths
• Content length
• Indexability & Crawlability
• Manual Spam Actions

Analysing Off-Page SEO Elements

Off-page SEO (also called "off-site SEO") refers to factors outside of your own website that impact your rankings within search engine results pages.

Off-Page SEO Audit Elements Include:
• Backlink check
• Disavow toxic links
• Review brand mentions
• Review backlink anchor text

Look for Abandoned Pages

An important step in our SEO Audit, which is often overlooked, is analysing abandoned pages. Abandoned pages, also known as zombie pages, are not linked to the main website and not linked via backlinks. They can waste valuable crawl budget and demean all your efforts to rank higher. We therefore need to make sure that every URL on your website that's crawled by search engines serves a purpose and is valuable to the user.

A Comprehensive SEO Audit Report

After doing a complete analysis of your site and online presence, we provide you with a comprehensive SEO Audit Report. The SEO report not only highlights the errors found, but provides a clear explanation of the issues, their impact and how to resolve these issues. We include an actionable SEO strategy for your website that details our implementation plan. Our transparent approach ensures that you are kept in the loop and know what to expect during the entire process.

A comprehensive SEO Audit is the fastest, most efficient way to identify ways of getting your website to rank in SERPs. Contact us today and we'll analyse your site and create an actionable, results-driven SEO strategy to help you maximise your visibility online.