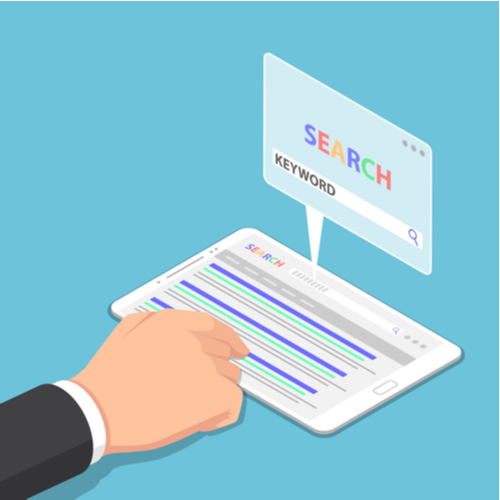 Estimated reading time: 4 minutes
What are Short-tail Keywords?
Short-tail keywords (also known as head keywords or head terms) are typically made up of one to two words. They refer to very broad topics, and are generally typed into search engines by users who are at the very first step of researching for stuff.

Due to the broad nature of short-tail keywords, they have a huge amount of search volume and therefore they are also highly competitive, which makes them difficult to rank for.
Examples of Short-tail Keywords
An example of a short-tail keyword is "holiday destination". Users typing this into Google are generally at the initial research phase.

The broad term "holiday destination" can be refined by adding descriptive words, for instance "holiday destination in the UK", "Best summer holiday destinations in the world", "cheap holiday destinations", "family-friendly holiday destinations", etc.

"Running shoes" is another example of a head term. It could be refined as "running shoes for women", "running shoes for pronation", or "best running shoes for beginners".
What is the Difference Between Short-tail Keywords and Long-tail Keywords?
While short-term keywords are broad and concise, long-tail keywords (also known as search queries) are specific and generally made up of more than three words.

Long-tail keywords are typically typed into search engines by users who are searching for something very specific and who are nearing the end phase of the purchase funnel.
In the example above, "best running shoes for beginners" or "family-friendly holiday destinations" would be long-tail keywords.

Long-tail keywords have a lower search volume than short-tail keywords, therefore they are much less competitive and easier to rank for, making them an essential part of any keyword strategy.
Why are Keywords Important?
Keywords are important because they tell search engines about the content of your website's pages – and specifically the topic of each page. This is important because you want search engines to understand the content and context of each page so they can serve your pages for relevant search queries.

Having the right keywords on your website will help you appear higher in search engine results pages (SERPs) when people search for the keywords or phrases that are relevant to your products or services. It also ensures that the right type of audience finds and visits your website. This type of audience is known as qualified traffic.
How to Use Short-tail Keywords
To increase your chance of securing a customer – whether through organic search or Pay-per-click (paid search), it's best practice to use different types of keywords in your overall keyword strategy that target different audiences at each stage of the sales funnel. That way, you can reach a broader range of people. 

Short-tail keywords should be used as a theme keyword that appears consistently throughout your web page. Although the aim is not necessarily to rank for these head terms, they add context to your web content and help search engines define page topics.

Short-tail keywords are generally also part of long-tail keywords, which adds further context to your content.
Need Help with Formulating a Keyword Strategy?
Search habits have become very semantic – people are no longer using general terms but rather asking very specific questions.

To bridge the gap between what your potential clients are looking for and what your brand or business aims to rank for, you need to do Keyword Research and SEO Content Gap Analysis.

This can uncover the questions your users need answers to, which will guide you in tailoring useful, relevant content that contains the right keywords that will attract the right users.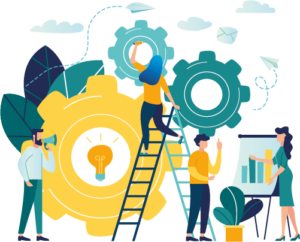 Need help with Formulating a Keyword Strategy?
Not sure which keywords to target and how to incorporate them into your website content?

Leave it to our specialists!