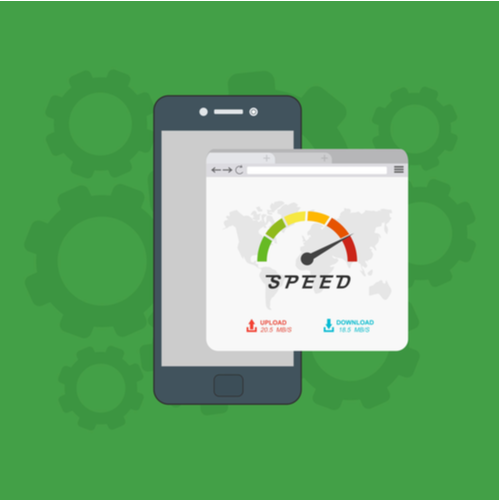 Estimated reading time: 4 minutes
What are Accelerated Mobile Pages (AMP)?
AMP is an open source HTML framework (coding project) developed by the AMP Open Source Project. Originally created by Google as a competitor to Facebook Instant Articles and Apple News, AMP is intended to optimise mobile web browsing by helping webpages load faster.

The technology behind AMP enables lightweight pages that load more quickly for smartphone and tablet users. It works by stripping pages down to their most essential parts and storing a cached version on Google servers, which allows them to deliver content almost immediately.
AMP pages are distinguished by a lightning bolt symbol in mobile search results.
Why are Accelerated Mobile Pages Important?
Since the majority of internet searches happen on mobile devices, Mobile SEO has become an increasingly important element of Search Experience Optimisation (SXO).

To add to this, Google and other search engines have instituted a mobile-first indexing update to their algorithms. This is to ensure that mobile users have the best user journey possible from search engine to website.

For this reason, it's crucial to ensure that your website has Accelerated Mobile Pages (AMP) operational. Having a responsive, mobile-friendly website will not only improve your overall visibility in search engine results pages (SERPS) and organic traffic, it will also ensure users have a pleasant experience on your site, which will increase return visits and conversions.
The Benefits of AMP pages
> Increased visibility in SERPs – AMP mobile pages are distinguished with a lightning bolt icon next to the meta title.
> Improves organic ranking and traffic.
> Improves the browsing experience on mobile.
> Increases click-through rates.
> Reduces bounce rates and increases on-site time.
> Improves visitor tracking with tags available for Google Analytics through Google Tag Manager.
> Decreases data usage – AMP pages served in Google search uses a tenth of the data of standard pages.
How Do AMP Pages Work?
AMP can speed up webpage load times by as much a second of total load speed. This essentially works by preloading AMP documents using a single iFrame in the background of a search results page so that pages appear to load instantaneously. By reducing excessive CSS requests and eliminating bulky photos, speed is greatly increased.

Websites can serve AMP pages by implementing the rel=amphtml tag into their HTML. Pages with AMP code contain a three-step AMP configuration:

HTML: A stripped down and unique markup of traditional HTML code with unique tags.

JavaScript (JS): Used to fetch resources and eliminate unnecessary rendering.

CDN: An optimised content delivery network designed to cache pages and adapt them to AMP code immediately.
Is AMP Only for Google?
Accelerated Mobile Pages are not only implemented for Google. In fact, AMP has become pretty popular across the world, with the likes of Baigu, Sogou and Yahoo in Japan, as well as the Times of India and Slate having adopted AMP to improve their organic search results.
Need Help with Implementing AMP? 
Accelerated Mobile Pages can have a profound positive effect on websites across all industries. Implementing AMP can increase your web traffic, conversion rates and overall sales, while reducing bounce rates and increasing time spent on site.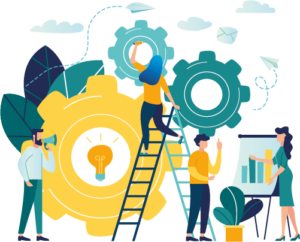 Need help with implementing AMP for your website?
Robot-TXT has a team of SEO experts dedicated to optimising sites for mobile.
To find out how our Mobile SEO services can help your business get the most from the growing massive mobile search market.