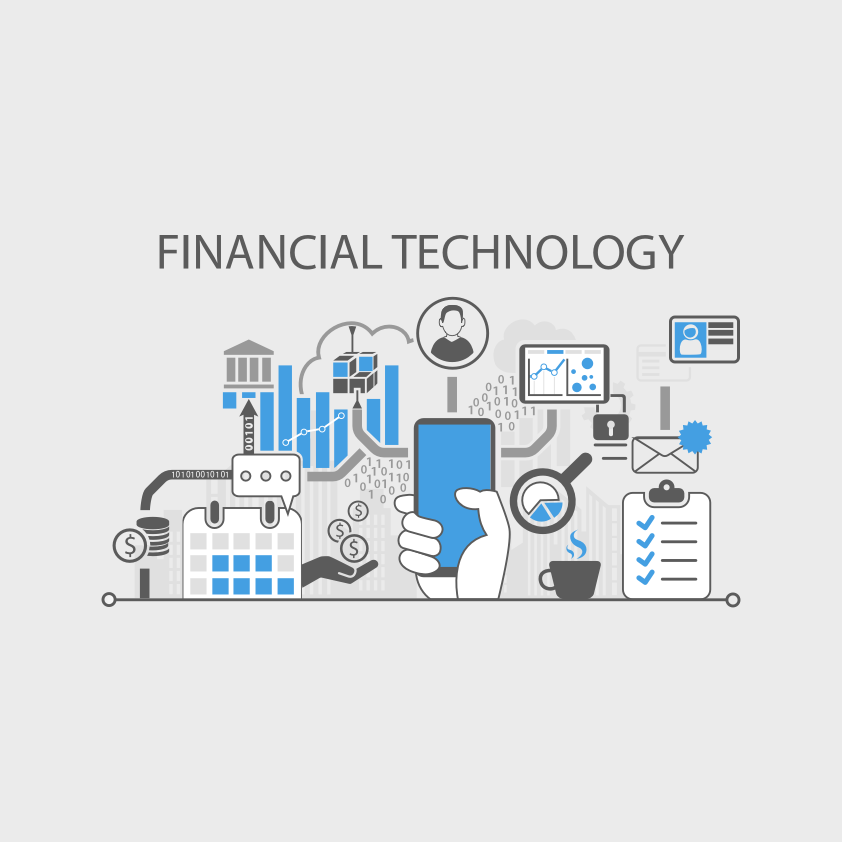 SEO as Part of Your FinTech Marketing Strategy

How FinTech SEO is Different
FinTech websites are typically on the small side as opposed to e-Commerce sites with thousands of pages. This makes technical SEO less of a consideration for FinTech sites.
However, SEO for the FinTech industry has its unique pain points that require a different approach.
SEO issues in the financial technology sector typically occur at the page level. This requires thoughtful custom content.
Link building is another important SEO factor. With many industries, a high number of organic links happen naturally. FinTech links are harder to get as they have a commercial association. As link acquisition is harder in this sector, links carry high value.
Trust is another key factor. FinTech is categorised as a YMYL (Your Money or Your Life) industry. Among these are companies that sell products or services that can impact people's financial stability. This makes it critical for users to trust the entity before putting their credit card on the line.
The expertise, authority, and trust (E-A-T) of the content creators, and the website itself, are therefore under more scrutiny.

Why SEO is Important for FinTech Companies
According to one study, 90.63% of online content gets no traffic from Google. Another study suggests that results that rank first in search engine results pages (SERPs) get approximately 31% of a given keyword's total traffic.
Simply put: If you want organic traffic, you have to have good search engine results page (SERP) rankings.
Let's put things further into perspective. Research shows that "Digital Transformation" has been a big factor in the banking sector for several years. The pandemic has accelerated the trend. Today, more people prefer digital interaction with brands over the traditional ways. This means more people are searching for brands like yours.
To add to this, competition has intensified. With the advancements of FinTech today, customers have more options to choose from than ever before. This means that institutions have to focus even harder on getting customers from the top of the B2B marketing funnel to the ultimate sale. In all of this, SEO plays a crucial role.
Let's have a look at some benefits of SEO for FinTech companies.
Better search visibility:
When you rank better for your target keywords in SERPs, you'll get more traffic. This means that potential customers, who may not have heard of your FinTech business, have a higher chance of finding you. This is an effective strategy for beating your competitors. Your domain's omnipresence in search results will also give your brand higher perceived authority.
Increased quality organic traffic:
The quality of organic search traffic is as important as the quantity.
For example, let's say you're targeting businesses with the term "financial mobile applications". Your traffic is likely to include consumers looking for personal budget apps too.
That's why your keyword strategy should consider search intent to curb irrelevant traffic. With a solid keyword- and SEO strategy, you'll be able to hone in on qualified leads.
Engage with users at the decision stage:
Most search queries are entered where the user is ready to buy. SEO puts you in front of the right audience when they are looking for what you have to offer.
More leads equals more conversions:
When it comes to B2B lead generation, SEO is an effective top-of-funnel marketing tactic. Broadening your pool of potential customers at the start of your buyer's journey, is important. The more leads you generate, the more conversions you'll get.
Brand authority:
Aside from generating organic traffic, SEO can help establish your FinTech company as an authority. Having an online presence when users Google industry questions, will establish your expertise.
Long-term investment:
The search engines index your FinTech content permanently. This means that your content will bring existing customers back to your site and reach new ones in the future. SEO is an asset that will increase your organic traffic, conversions and cash flow for years to come.

SEO Checklist for FinTech Brands
Content Tailored for the Customer Journey

A FinTech digital marketing strategy is about more than creating high-quality content. It's about getting the right content in front of the right target audience, at the right time. Whether this is a business-to-consumer (B2C) or business-to-business (B2B) audience.

A content strategy that spans across each stage of the marketing funnel will result in more leads. And more leads means more conversions. Start by identifying types of content for each sales funnel stage. Map out your customer journey and vary the types of content you provide.

Need help in creating a content journey for financial services? Get in touch.

Keyword Research

In FinTech, there are many challenges when it comes to keywords. Here are some:
As it stands, FinTech is a competitive field. To add to this, you'll be competing with financial advice websites too for search queries.

And the keywords you are targeting are not always 100% spot-on. Many financial services companies are surprised to learn that people are not searching for their services using the expected terms.

Others, again, try to rank for the most competitive keywords that don't convert well. The bottom line? SEO keyword research is key to the development of a FinTech SEO strategy. It will help you identify FinTech-specific keywords, as well as some common finance keywords that make sense to target.

Add both short-tail and long-tail keywords to your keyword- and content marketing strategy.

Short-tail keywords
These are typically made up of one to two words and are broad. For this reason, it can be tricky to pinpoint their search intent. Short-tail keywords are often used by users who are in the initial research phase. Hence these keywords generally don't convert well. These keywords also have a high search volume and therefore they are highly competitive.

Long-tail keywords
This type of search term is made up of more than three words. They are typed into search engines by users who are searching for something very specific. Since long-tail keywords are well-defined, it's easy to pinpoint the user's search intent. They also convert well. Although these specific keywords have a lower search volume, they are less competitive and easier to rank for.

Trust and Authority

Google scrutinises YMYL pages' content more than ordinary pages. For this reason, it's highly recommended that a financial expert writes FinTech content. Or, at least, have them review it.
Additionally, the credibility of the authors and editors should be clearly present on the website. This is key to building trust. Make sure this information is above the fold.
The above will also benefit your site's E-A-T (Expertise, Authoritativeness and Trustworthiness).
The concept of E-A-T originates from Google's Search Quality Evaluator Guidelines (SQEGs). Google's human evaluators use these guidelines to rate the quality of pages in Google SERPs.
E-A-T is an important factor in rating page quality, and therefore rankings. This is why it's key to any FinTech SEO strategy.

Backlinks

Backlinks are a critical SEO factor on your way up to competitive rankings.
Here are some link building strategies:

• One of the core pillars of a successful link building strategy in the financial technology sector, is link generation via the news of your funding. Startups can leverage their funding journey to generate links on news sites.
• Use social media to leverage new content.
• Calculators can be passive link earners as they allow a user to get to an answer almost instantly.

Conclusion 
A solid FinTech SEO strategy will pay off down the road by creating returning traffic. At Robot-TXT, we're lucky to have worked with many leading FinTech companies. We know the SEO strategies that perform time and time again in finance markets.
Want to implement SEO tactics to advance your FinTech brand as the optimal choice for customers? Get in touch to find out more about our SEO services.