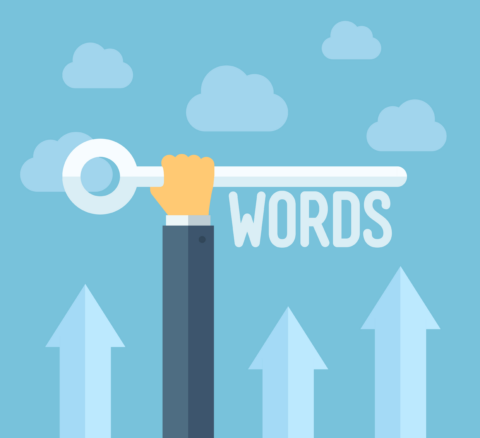 Estimated reading time: 8 minutes
There is more to keywords than what you might think. Traditionally, keywords were categorised into two main groups:
Search terms (also known as short-tail keywords, typically singular keywords with a higher average monthly search volume)
Search queries (also known as long-tail keywords, which are strings of words that a user would type into a search engine in order to further refine their search)
With the evolution of Search Engine Marketing (SEM) these two main categories have been refined into more well-defined groups. We've put together a list of nine different types of keywords you can use as your go-to resource for your SEO and SEM strategies.
Skip to the relevant section
9 Types of Keywords to Boost Your SEO Strategy
To increase your chance of securing a customer through organic search, it's best practise to use different types of keywords that target different audiences at each stage of the sales funnel. That way, you can reach a broader range of people.
Here are nine types of keywords you can use to build your SEO strategy:
Short-tail keywords
Long-tail keywords
Latent semantic indexing (LSI) keywords
Fresh keywords
Evergreen keywords
Product keywords
Customer keywords
Geo-targeting keywords
Intent-targeting keywords
Steps to Running SEO Competitor Analysis
Short-tail Keywords

Short-tail keywords (also known as search terms or head keywords) are typically made up of one to two words. These keywords are typed into search engines by users who are at the very first step of researching for stuff.

An example of a head keyword is "holiday destination". Users typing this into Google might be looking for budget vacation stays, destinations in a specific area, family getaway spots or places to go that offer a specific experience such as safaris.

This type of keyword is very broad and therefore it's difficult to pinpoint the search intent. For this reason, they don't convert well.

Due to the broad nature of short-tail keywords, they have a huge amount of search volume and therefore they are also highly competitive.

Short-tail keyword usage:
Use head keywords as a theme keyword that appears consistently throughout your website.

Not sure how to incorporate short-tail keywords into your website content? Leave it to our SEO content specialists!

Long-tail Keywords

Long-tail keywords (also known as search queries) are made up of more than three words. These keywords are typically typed into search engines by users who are searching for something very specific.

An example of a long-tail keyword is "budget-friendly family holiday destinations in Thailand". Users typing this into search engines are likely to find much more narrowed-down results.

This type of keyword is very well defined and therefore it's easy to pinpoint the user's search intent. Being a clear indication of what exactly the user is searching for, long-tail keywords convert well.

Although these longer search queries have a lower search volume than head terms, they are much less competitive and easier to rank for.

Long-tail keyword usage:
Use long-tail keywords for targeted pages, such as product pages and blog posts.

Latent Semantic Indexing (LSI) Keywords

Latent semantic indexing (LSI) keywords are thematic search terms and phrases that are similar or related to a webpage's target keyword. These keywords add context and connect the copy to the target (main) keyword, thereby helping search engines better understand the content of the page.

Latent semantic indexing (LSI) keywords are very narrow and therefore have very specific user intent. Being more specific, they have a low search volume and therefore are much less competitive. Since these keywords give a clear indication of what the user is searching for, they have a high conversion rate.

Here's an example: Latent semantic indexing keywords for the term "travel" could be "quality travel bags", "travel destinations in Croatia", "travel agencies in Cape Town", "cheap travel packages", etc.

A handy tip: Look at the suggested search section on Google's search results page to get an idea of what keywords the search engine relates to the performed search query.

Latent semantic indexing keyword usage:
LSI keywords are useful in creating smaller branches of topics to fit a broad theme and can be used to boost ranking signals for the main keyword.

An SEO Content Gap Analyses can help identify topics your target audience are searching for that are missing from your website. Contact us today and let us create a content plan that targets the right keywords and topics for your business.

Fresh Keywords

Fresh keywords are related to events, people or things that are trending. They have relatively brief explosive search volumes, are moderately competitive and have very specific search intent, as well as a high conversion rate.

An example of fresh keywords could be "2021 Six Nations Championship".

Google Trends is a great tool to use in discovering trending topics, as well as seeing the popularity of search terms, by country, over time. From the graph below it's clear to see the spike in popularity of "2021 Six Nations Championship" in February and March 2021 when the tournament took place.


Fresh keyword usage:
A fresh keyword's explosive search volume can help you rank for newsworthy, topical search terms, thereby attracting more organic views during the period that the term is trending. However, be prepared for a sudden drop when the hype is over.

Evergreen Keywords

Evergreen keywords are those that stay relevant. Their search volume might go slightly up and down now and then but there won't be extreme fluctuations.

Evergreen keywords have a medium search volume and are moderately competitive. Since they have very specific search intent, they also have a high conversion rate.

Evergreen keyword usage:
Content pieces surrounding evergreen keywords tend to be informative and educational – the type of content that has the potential to add to your site's authority. Sites with high authority generally have a higher position in search engine results pages (SERPs), which means more views, and more loyal readers.

In most cases, evergreen content pieces need to be updated about once yearly to maintain relevance.

Want to add evergreen content to your site? Get in touch now and find out about our SEO Copywriting services.

Product Keywords

Product keywords – as the name suggests – describe products in detail. These are the keywords your average searcher will type into Google when searching for a specific product or service that they want to purchase or get information about. Often, this type of keyword is also brand-specific.

Product keywords are intended to target users looking for something very specific – all they need in order to click on the checkout button is more information.

Non-branded product keywords typically have low search volume, are not very competitive and, since they have very specific search intent, they also have a high conversion rate.

How do you create product-targeting keywords? Simply look at your product list, create a detailed description for each of them then add the same descriptive words to your product names.

Product keyword usage:
Use product keywords on product pages to match user intent of people looking for products or services like yours.

Customer Keywords

Customer-defining keywords identify a specific subset of customers or audience. These search phrases could be based on age, gender, hobbies, etc.

In these searches, customers use words or phrases to define themselves, for example "women's running watches" or "maternity wear". Customer keywords typically have specific search intent and a high conversion rate.

Customer keyword usage:
If your business is customer-centred, these keywords should be your main target. You can use customer-defining keywords to address your audience (or a sub-set thereof) directly and to create a sense that the product is tailored for them.

Geo-Targeting Keywords

Geo-targeting keywords are especially useful for local businesses wanting to attract the most relevant local customers to their brick and mortar stores.

These search phrases typically have low search volume, a low competitive rate, and since they have specific search intent they also convert well.

Geo-targeting keyword usage:
Geo-targeting keywords are extremely important for businesses that want to establish their local SEO, and a powerful way to get around keyword competition. Using geo-targeting keywords, you can target a specific neighbourhood, city, province or even country. Insert location-specific information such as your postal code, area name or town into your website content to leverage this.

Intent-Targeting Keywords

Intent-targeting keywords can fall within one of three categories:

1. Informational – to educate the reader. These may include facts, benefits, etc.
2. Commercial – relevant for users who are researching products or services to purchase. Keywords may include specifications, place of origin, delivery costs, etc.
3. Transactional – relevant for users who are in the final step before making a purchase. These search phrases may include words like "sale", "quality guaranteed", "best price", "satisfaction guarantee", "promotion" etc.

Intent-targeting keywords' search volume, competition and conversion rates will vary depending on the type and user intent.

Intent-targeting keyword usage:
Target these types of keywords according to the searcher's buyer's phase. For instance, for informational intent-targeting keywords, usually applicable to the research phase, you may target a certain question by offering an answer in a structured data format. For commercial intent-targeting keywords, applicable to the middle part of the sales funnel, add additional information to product pages. Optimise your transactional intent-targeting keywords by using sales-driven words to drive conversions.
In Conclusion
When used in the right context, keywords can support your SEO efforts immensely. Want to discover which keywords will work best to support your business goals? Get in touch to enquire about our SEO Keyword Research services.