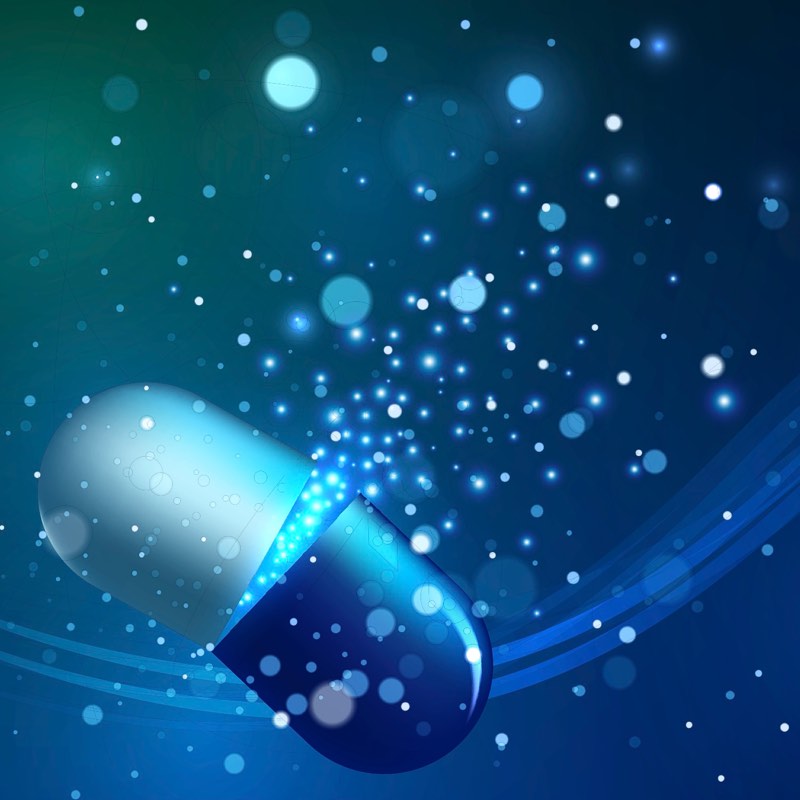 Pharma SEO: Tips, Tricks and Insights
The importance of SEO for the pharmaceutical industry
Pharma SEO Tip 1: Content written by experts, optimised by SEO specialists
Pharma SEO Tip 2: Get reputable websites to mention your company
Pharma SEO Tip 3: Interviews with experts make great content
Pharma SEO Tip 4: Create and optimise video content
Pharma SEO Tip 5: Leverage sharable content on social media
Conclusion

The Importance of SEO for the Pharmaceutical Industry
A search engine optimisation (SEO) strategy is the driving force behind any digital marketing campaign. This is also true for the pharmaceutical industry. But considering the pharma industry's unique characteristics, different things need to be considered.
For one, the pharmaceutical industry's audience often intersects with patients and HCPs. These two groups have different needs, requiring different approaches.
This is where a tailored SEO strategy will help you target, reach and draw and engage the right audience with the right keywords and content.
Google research from as early as 2012 has shown that HCPs use search engines to stay up to date with recent developments in the medical industry. This research has shown that:
Physicians spent twice as much time researching online resources compared to print.
On average, HCPs performed 6 professional searches a day.
46% of physicians used symptom-based keywords.
84% of physicians used condition-related keywords.
Patients are also spending more time researching online. This may include anything from symptoms, diagnosis and treatment options, to side effects of medications, patient experiences, or testimonials about a specific pharmaceutical product.
A 2019 survey by Indegene based on responses from over 100 pharma and bioscience companies, indicated that HCPs are now more digitally savvy than ever. The report predicted that by 2022, about 33% of pharma companies will be spending over 50% of their marketing budget on digital channels.
The writing is against the wall. SEO for pharma is key in building brand awareness, trust and authority, as well as driving enquiries and sales.
And although SEO takes time, the investment is well worth it. SEO provides lasting benefits with long-term returns on investment without large marketing budgets needed every year.
Want to find out more about our SEO services? Get in touch.

Pharma SEO Tip 1: Content Written by Experts, Optimised by SEO Specialists
There are a couple of factors to consider when it comes to SEO content. But for Pharma SEO in particular, accuracy and trustworthiness is everything.
This is because pharmaceutical content falls under YMYL (Your Money or Your Life) pages.
YMYL pages are characterised as selling products or providing information or services that can impact people's:
Future happiness
Health
Financial stability
Safety
For example, a page on a pharmaceutical website that explains how to diagnose and treat diabetes is a YMYL page.
Due to the fact that YMYL content can potentially harm human wellbeing and/or health, Google scrutinises it to a much greater extent. This means that if you want a YMYL page to rank well in search engine results pages (SERPs) you'll have to step your game up.
What this boils down to is that the information needs to be factually correct. Meaning that using a traditional copywriter to write content on YMYL topics is not recommended. Unless the author has expertise in the topic, the content will lack substance and authority.
The best way is to get an industry expert to write it, and then to get it optimised by an SEO copywriter.
This way, you'll get the best of both: Expertly-written, rich content that'll engage your audience. And the right keywords in the right places that will help search engines serve the page for relevant search terms.
Publishing expertly written content is also an important factor when it comes to E-A-T (Expertise, Authoritativeness and Trustworthiness).
E-A-T has become increasingly important in the organic ranking of pages over the years, and even more so recently. In fact, Google has recently updated their Quality Rater Guidelines (QRG) for search. They've introduced "Experience" in the popular acronym, which is now referred to as E-E-A-T.
What does this mean? Not only does the author need to have in-depth knowledge (expertise) on the subject; but the author also has to have first-hand experience in the topic.
Here's another reason why this is important. Indegene's 2019 "The Digitally-Savvy HCP Learnings to Engage HCPs Around the World More Effectively and Efficiently​" report found that:
"77% of HCPs use digital channels primarily for personal learning and development."
For content to be at the quality level expected from healthcare providers, it has to be written by an expert. This will ensure that the topic is explored in depth and offers a unique angle on the subject.
Need more tips in SEO content for pharmaceutical websites? Check out our SEO content checklist for pharma brands.

Pharma SEO Tip 2: Get Reputable Websites to Mention Your Company
Getting mentions on reputable websites is crucial for YMYL content to rank well. This is because mentions by other industry experts and societies help to build your website's reputation and authority within its industry.
A clever way of finding top-quality, reputable websites, is using Ahrefs' Site Explorer tool to reverse-engineer the backlink profile of your top-ranking competitors.
Finding reputable websites is one thing. Getting them to mention and link back to your website is another.
Here are 4 tips and tricks for getting mentions from authoritative sites:
Press releases and interviews – use these to share your knowledge, research and new discoveries.
Informational fact sheets – highly useful material that can easily be published on other sites.
Link to their site – reach out to authoritative sites and let them know that you've linked to them, they may link back to you.
Social media – newsworthy posts or informational content that is published on your social channels can be picked up and shared by other reputable sites.

Pharma SEO Tip 3: Interviews with Experts Make Great Content
From the above, it's clear that in-depth, high-quality content with valuable, reputable information is the cornerstone of your pharma SEO strategy.
Another reason for this is that the majority of pharmaceutical search queries are information-based. The primary focus of pharmaceutical content should therefore be on informing the audience and answering questions.
Aside from articles written by experts with first-hand experience, interviews with industry figures make great YMYL content.
As with articles written by experts, interview content can be optimised so it's both search-engine-friendly and reader-friendly.
Interview topics can be guided by Keyword Research, or you can do an SEO Content Gap Analysis to identify topics that resonate with your target audience. Alternatively, newsworthy developments in the industry or research that was done by the individual interviewed can be discussed.
Need help checking all the SEO content boxes? Get in touch.

Pharma SEO Tip 4: Create and Optimise Video Content
One of the key findings in Indegene's 2019 report was that:
"68% of HCPs indicated webinars or webcasts as their most preferred channel to receive information."
This is not surprising, seeing that HCPs are extremely time constraint. They prefer to engage with pharma organisations on their own terms.
This insight brings us to our 4th Pharma SEO tip – to include optimised video content.
The main benefit of video content is that it is highly engaging in getting information across. This is true whether you want to introduce your pharma brand and unique selling points or promote the benefits of a particular drug.
These videos needn't be long. In fact, due to increasingly shorter attention spans, short videos often perform better.
Equally important to creating video content, is optimising it for search engines.
Things to consider when optimising videos:
Titles and descriptions need to include keywords
Include tags to let search engines contextualise the content
Add description links
The thumbnail needs to attract attention and be appealing

Pharma SEO Tip 5: Leverage Sharable Content on Social Media
Another key finding in Indegene's report was that treatment guidelines, followed by review articles were most shared by physicians with their peer network across the board.
According to GWI's "The Biggest Social Media Trends for 2023" report, "following/finding information about products and brands" falls under the top 3 reasons for people to use social media. In particular, LinkedIn, Reddit, Twitter and Instagram.
These insights provide compelling reasons to include social media in your pharma SEO strategy. Educational content that can improve HCPs' practices is more likely to be shared on social channels. This will not only increase your visibility online but also help establish your company as a thought leader.

Conclusion
HCPs and patients are using the Internet increasingly to research health concerns, medications, treatments and industry news. This makes it more important than ever for pharmaceutical companies to invest in an SEO strategy.
The pharmaceutical industry is unique in that its audience's online searches are very much information based. Hence, pharma digital marketing efforts should be hinged on rich educational content, rather than promoting a particular brand.
A pharma SEO strategy that includes informative, easy-to-consume content that is cited by authoritative sites, will go a long way in driving organic traffic.
Want to find out more about our pharma SEO services? Get in touch.