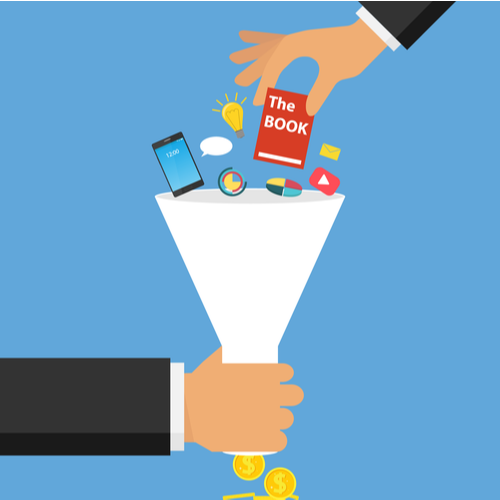 Estimated reading time: 5 minutes
What is Conversion Rate Optimisation (CRO)?
Conversion Rate Optimisation (CRO) is the practice of maximising the percentage of users who perform a desired goal on your website, in other words, moving your site visitors through your sales funnel.

Goals can include various actions, like adding an item to the cart, purchasing a product, watching a video, signing up for a service, downloading an eBook, submitting a contact form, etc.

Using Conversion Rate Optimisation, you can ensure that your website is designed in such a way as to make it appealing and easy for customers to do business with you. 
Types of Conversions
Clearly defining the key performance indicators or KPIs is the first step to any CRO campaign. It is only through tracking and measuring results on the right KPIs that a business can grow.
The KPIs (or goals) in CRO can be broadly divided into two categories: 

Micro conversions are defined as steps or milestones that help you reach the end goal (or macro conversion). Micro conversions don't make a sale, but they move a customer further along in the sales funnel. An example of a micro conversion could include email subscriptions, downloads of a white paper, watching a video, blog subscriptions, etc.

Macro conversions are the primary goals of a website directly related to a business' bottomline. Macro conversions could be the submission of a contact form, a request a quote or free trial, or the purchase of a service or product.
The Benefits of Conversion Rate Optimisation
CRO gives you the best chance to convert traffic into sales. Here are some of the main benefits of Conversion Rate Optimisation:

Since CRO does not rely on attracting site visitors organically, it can work almost immediately and can boost your company's revenue in a relatively short period of time. 

To effectively market to the right audience for your business, you must get a clear picture of who those clients are. CRO lets you understand your customers' behaviours, patterns and needs.

Google rewards websites that offer what customers search for with more visibility. By meeting your customers' needs, your website has the potential to rank higher in search engine results pages (SERPS).

CRO enables you to correct anything keeping you from making a sale and makes it easier for customers to do business with you.

By meeting your customers' needs more closely, you can get an edge over your competitors.

How to Calculate Conversion Rate
There are a few different ways to track conversion rates, some of which include: 

Google Analytics: Tracking your site metrics using Google Analytics, you can use the "Goals" feature to set up goals and track specific conversions. 

Heat maps: Using heat maps, you can visualise where people are hovering, clicking and scrolling on your website. This can help you determine how visitors interact with your site and identify areas that you can optimise. For example, you can see whether your call-to-action (CTA) buttons are successful in driving conversions and if not, move them to an area that would attract more attention. 
How to Optimise Conversion Rate
CRO is all about making your website function in a way that drives leads or sales. These are some of the things we do to optimise conversion rate:

Analyse your site metrics to see if there is a stage in your sales funnel where a large percentage of visitors leave. This is an indication of a "roadblock" that keeps visitors from converting, which needs to be corrected.

Get feedback about the functionality of your website from your visitors using site surveys.


Similar to A/B Testing for SEO, A/B Testing for CRO can yield valuable insights to elements on your website that can be improved to unlock your site's full potential.

Optimise your CTAs – we make sure they are clear and actionable, e.g. "download now". It should be clear to the user exactly what they would gain from converting.

CTAs should be easy to find. Best practice is to place them above the fold and using bright colours to make them stand out.

Use urgency to drive sales (e.g. time-limited offers).

Adding a chatbot can help guide customers who might need a few additional answers before committing towards conversion.

Use fewer fields on forms – any hurdle that may keep customers from converting needs to be eliminated.

Optimise your site's speed – page speed is one of the most important metrics when it comes to Search Experience Optimisation (SXO). Slow page loading and response speed not only negatively impacts conversion rate, but is also penalised by Google resulting in lower visibility in SERPs.

Create content for every stage of your sales funnel – this will create a seamless step-by-step journey for your customers, from learning about your products to purchasing.
Need Help with Conversion Rate Optimisation?
An effective CRO strategy can exponentially increase the number of leads or sales that your website generates, quickly and efficiently.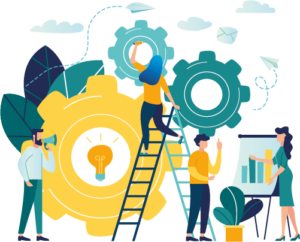 Need help with Conversion Rate Optimisation for you website?
Robot-TXT has a team of SEO experts dedicated to optimising sites for mobile.
To find out how we can help you …