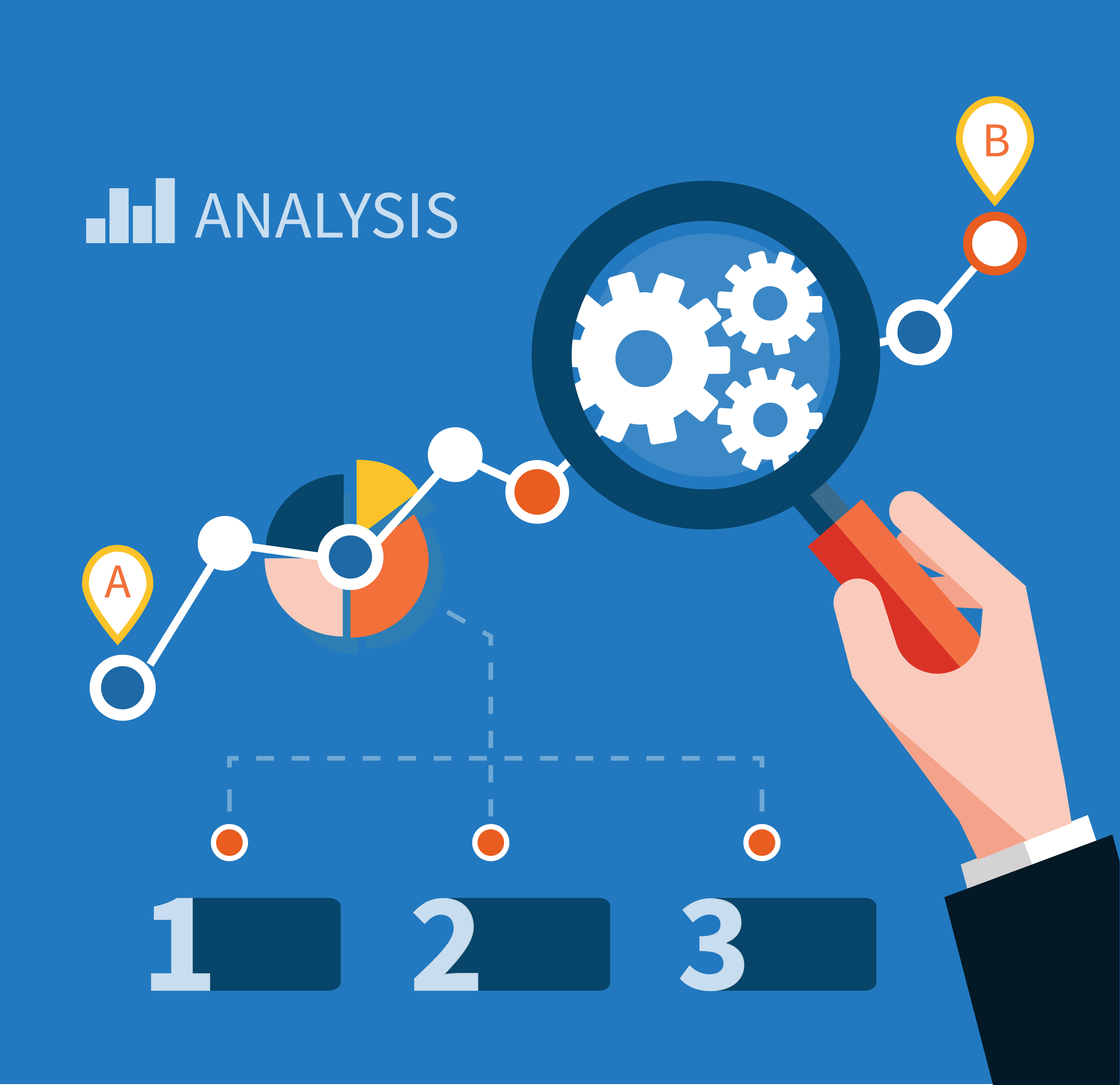 What is a Google Ads Account Audit and Why You Need It?
What is a Google Ads Account Audit
A Google Ads Account Audit is the process of evaluating the effectiveness of your accounts, which can reveal painful hidden issues that are costing you money. By addressing these issues you can identify the impact before you push ads live, improving your Google Ads account health, performance and profitability.
Why You Need a Google Ads Account Audit
Whether you're managing a Google Ads account for a client or as part of a new role in your organisation, knowing where things stand before investing significant time and money is critical. While there are many automated algorithmic-based tools and services that provide instant Google Ads audit reports, they often lack the context of, and insights into your marketing goals. By having your account analysed by our PPC specialists, you can get actionable opportunities and tailored recommendations based on your target audience and unique desired outcomes of your PPC efforts. An in-depth, personalised analysis like this will take your Google Ads account to the next level. There are even benefits to auditing your finely-tuned campaigns on an on-going basis, from time to time. This allows you to address things that might be missed in day-to-day management.
Benefits of Running a Google Ads Account Audit
• Identifying areas where ad spend is wasted
• Identifying new opportunities to expand your ad campaigns
• Validation/invalidation of assumptions
• Gaining valuable audience insights that can be applied to the account as well as other marketing channels
• Enhancing and streamlining day-to-day management processes
What Sets Robot-TXT's Team of PPC Professionals Apart?
At Robot-TXT we make use of a cyclical "flywheel methodology". This results-driven work method consists of three phases:
1. Discover –this is the investigatory stage where we gather information about your business and competitors, as well as your Google Ads account setup and current performance.
2. Optimise – we improve your Google Ads account health, performance and profitability by addressing the following elements:
• Account setup, information and security
• Linkage with Google Analytics account
• Conflicting keywords
• Campaign grouping
3. Analyse – we measure improvements in performance by looking at how we performed against key metrics. We report on our findings and then return to the Discovery phase to determine what can be done better.
Contact us today and let us maximise the ROAS of your Google Ads campaigns.
Our Google Ads Account Audit Process
Our PPC team has over 20 years of experience with Google Ads for clients in a variety of industries. We follow a strict step-by-step Google Ads Account process with proven results, which include analysis of the following elements:
Google Ads Account Audit Process
Ensure Account information Is Correct and Up-To-Date

This might seem obvious but we often find that Google Ads accounts can be accessed by users who shouldn't have access rights. In our view, the Google Ads account is the property of the business or client. We ensure that only authorised users have access and that all billing and contact information is correct.

Link your accounts

Linking your Google Ads account with your Google Analytics account is critical in ensuring all data is tracked to every cent that is spent. To break the information and data down to an easy-to-digest format, we import the relevant conversions and pause others.

Keyword audit in Google Ads

Conflicting keywords is a common error in Google Ads campaigns. While negative keywords can prevent impressions and clicks from unqualified searchers, they can also, if chosen in error, increase the overall cost per click for all other campaigns using the same keyword. We look at your targeted keywords to see if there are any conflicting keywords that can impact return on ad spend (ROAS).

Campaign grouping and structure

Google Ads has a range of ad types, each specifically designed to meet certain needs and objectives. Time and again we've seen a variety of ads being hosted in one campaign under one ad group, which is not best practice. Having the right account structure and campaign hierarchy can positively impact the amount of time required for managing your campaigns and yield better data for decision making. By organising and grouping your ads correctly we can also ensure budgets can be allocated to each of these campaigns accordingly, resulting in more accurate reporting. There are many ways your campaigns and ad groups can be organised, including around:
• Business objectives
• Persona targets
• Product lines
• Subject matter
Make sure your Google Ads account is set up correctly to maximise the ROAS of your campaigns. Contact us today for a Google Ads Account Audit and get customised recommendations for your Google Ads accounts to build high-converting PPC campaigns.