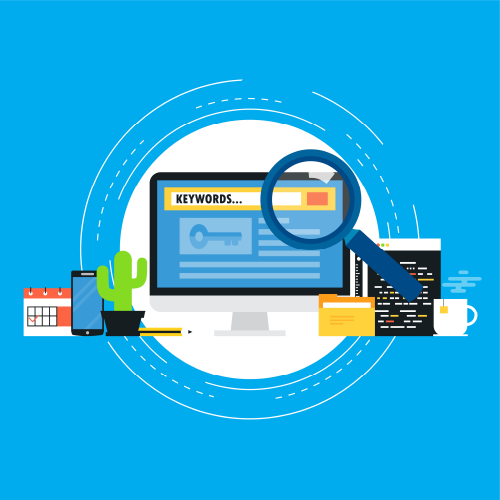 What is Keyword Research?
Keyword Research is the process of researching and analysing popular words, search terms and phrases that people type into search engines. Our analysis uncovers queries to target, the popularity of these search terms, their ranking difficulty, and more.
The ultimate goal is to include your targeted keywords strategically in your content to make that particular page appear higher on the search engine results pages (SERPs).
Why is Keyword Research So Important in SEO?
Why is SEO Keyword Research Important to Ranking in SERP's
Rank higher in SERPs – keyword analysis is key to Search Experience Optimisation (SXO), which is all about following a user-centric approach to tailoring relevant content. User experience is becoming increasingly important in Google's ranking signals. Gaining insights from keyword data can help us optimise your website's content for user intent and improve your search engine rankings.
How does keyword research impact audience selection
Search habits have become very semantic, ensure you attract the right audience for your offering. People are no longer using general terms but rather asking, often very specific questions. Keyword Research can uncover the questions your users need answers to, which will guide us in tailoring useful content for users that are searching for a service or product like yours.
How does keyword research affect CTR (Click-Through-Rate)
Increase click-through rates – the way you appear in search results and the information in your page titles and meta descriptions can make the difference between a glance over or a click. By optimising your metadata with popular keywords that are relevant to your content we can increase your odds of getting that all-important click.
How does keyword research impact bounce rate
Decrease bounce rates – high bounce rates can happen for many reasons but it's usually an indicator that your content was not matching the user's intent when they found it. Keyword research gives us insights to the intent behind your users' search queries, which helps us identify terms to target that will align your content to your users' search intent. This will result in fewer unsatisfied users that leave your site in seconds.
What Sets Robot-TXT's Team of SEO Specialists Apart?
At Robot-TXT we make use of a proven "flywheel methodology". This cyclical, results-driven work method consists of three phases:
Discover – this is the investigatory stage of our SEO process where we research and analyse keywords.
To get the best SEO results for your website, we choose search terms that:
• Have enough search volume
• Are relevant to your content
• Don't have too much competition
Optimise – using the insights from your keyword data, we optimise your website's content for user intent, which will gradually improve your search engine rankings.
Analyse – We benchmark your targeted keywords against specific pages and report on performance improvements over time. We then return to the Discovery phase to determine what can be done to keep improving your organic rankings for your most important keywords.
Our Keyword Research Methodology
There are a number of SEO keyword analysis strategies and methodologies. We have used a tried, tested and successful method of keyword analysis that involves a multi-tiered system. We identify audiences and search queries in each of these tiers.
Knowing how to identify your keywords and how to target the different types of keywords requires insights.
The first things we look at are:
• Keywords you currently rank for or those that drive impressions
• What keywords you believe you need to rank for
• Your position relative to your market
This information aids us in understanding what content gaps exist from an SEO perspective. We review these keywords with you – any recommendations provided will help ensure relevance to your business to improve your rank performance.
Considering long-tail keywords
It's also important to incorporate long-tail keywords into your content strategy. This is because the competition on head terms (single keywords), like "insurance", for example, is just too high. By identifying those longer strings of words users would type into a search engine to find a service like yours, you can gain higher quality traffic that is more likely to convert.
Reporting on Performance Improvements
Measurement and reporting is key. We benchmark your targeted keywords against specific pages and report on performance improvements over time against your competitors.
We keep you up to date on the impact of your SEO improvements and conversions with:
• SEO dashboards that you can review at any stage
• Regular catch-up calls to discuss how we can leverage our findings and further boost your organic search rankings
Knowing what keywords you should be ranking for can be a powerful tool in your digital marketing- and content strategy. Contact us today for an insightful keyword analysis and we'll develop a plan of action for you to rank higher for more relevant search terms.