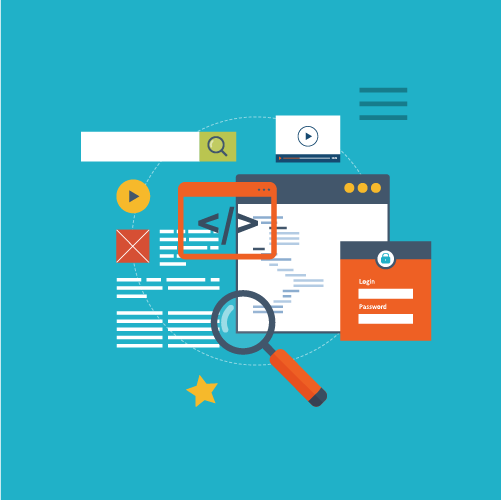 We Tailor Your SEO Strategy for Your Business
Whether you're a large multi-national B2B corporate organisation, or an entrepreneurial venture capital start-up, we have an SEO solution for you. Depending on the nature and scale of your requirements, your SEO Strategy could include some, or all of the below elements:
Backlink Analysis
Content Optimisation
Tracking, Reporting and Analytics
What Sets Robot-TXT's SEO Strategy Service Apart?
We have fine-tuned and streamlined our SEO methodology over the years to maximise results for our clients. Our SEO Strategies are tailored and executed using a cyclical "flywheel" process, which consists of three phases: 

1. DISCOVER 
Understanding the search environment in which you operate, your business goals and who your competitors are, is critical to formulating a strategy. We follow a systematic process in gathering data that will inform your strategy. 

Some of the information we collect includes:
• Your current search engine rankings for relevant terms.
• Your digital audience personas and their purchase life cycle.
• Your site visitors' demographics and psychographics.
• Other online assets such as social media and business accounts.
• The analytics and tools you have and the tracking currently in place.
• How your site is being indexed by Google and whether there are any crawl errors.
• Your online competitors and the keywords they are ranking for.
• Keywords you should be ranking for.
• Topics your site isn't covering that your target audience is searching for.
• Your site's internal linking structure.
• Your backlink profile and your site's link hygiene (spam links to your site).


2. OPTIMISE 
Following SEO best practices, we action the deliverables set out in your strategy and lay the groundwork to enhance your site's visibility in search, attract the right audience and increase conversions.

Once we've collected data and formulated your SEO Strategy, we optimise your website by doing the following:
• Resolve technical errors found on your site.
• Optimise your existing page content and metadata by adding keywords.
• Create new content based on the topics identified in our Content Gap Analysis. 
• Search Experience Optimisation (SXO) – we optimise your site for the user by addressing your site's page speed, responsiveness and mobile performance. 
• Optimise your site's internal linking structure.
• Identify trusted, high-authority sites to reach out to for backlinks.
• Remove spam links.
• If applicable, we do Local SEO so potential clients in your area can find your business online.
• If you operate internationally, we optimise your site to ensure your website(s) rank well in organic search results for each country.

3. ANALYSE 
We adopt a 360-degree outcome-based approach by monitoring performance against key conversion points. Using data-driven insights, we optimise and test your site, ensuring agreed business objectives and reporting requirements are met. 

During this phase, we do the following:
• Monitor your site on an on-going basis.
• Conduct weekly performance reviews to keep you up to date of your SEO progress, opportunities as well as areas that still need attention.
• Provide SEO reports with performance dashboards and alerts.
• Benchmark your SEO performance against key metrics to see if we need to adapt your strategy.
Our systematic approach to formulating and executing SEO Strategies ensures optimal results. Contact us today and let us help improve your business's visibility in SERPs, increase your click-through rates, enhance your users' experience and boost your conversions.