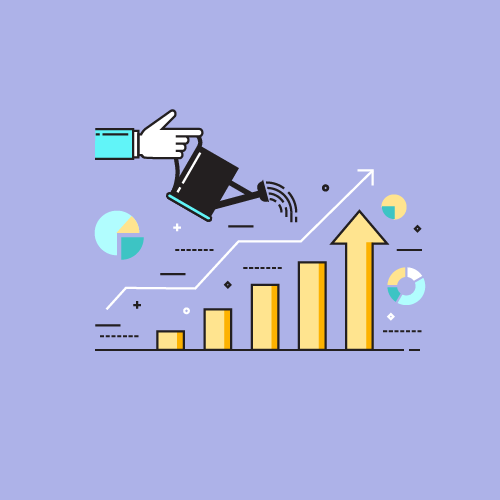 Estimated reading time: 7 minutes
With all the SEO tools available, it's actually reasonably simple to identify business gaps – you just need to know where to look and what to look for. If you are in search of new insights to inform your business strategy, keep reading.
Skip to the relevant section
How to Use SEO Data to Make Better Marketing Decisions
Here are four ways of using SEO data to identify ways in which you can better market your website, increase sales and grow your business.
Use keyword research to guide new product names
Use site search data to find out what your visitors want that you're not offering
Use backlink data to find networking opportunities
Use query form data to identify new business locations
Use Keyword Research to Guide New Product Names

Keyword Research is an essential part of any SEO strategy. But have you thought of using it to guide new product names, or even new products? 

Coming up with new product names is not as simple as it might seem. One thing is certain – it needs to attract a large audience.

If your past few product launches have not produced the results you were hoping for, trying a different strategy that involves keyword research might guide you in the right direction.

How do you use keyword research data to brainstorm new names for future products, or even new products? Simple – look at the search volume of terms related to your product. 

Search volume is important simply because words that mean the same don't always have similar search volumes. "Jogging shorts", for example, won't reach as big an audience as "running shorts". 

Naming your new product using language that has the most search volume is important. Not only will you develop a name that reflects the types of words and phrases the public already uses to search for your product online, it will eventually also impact your organic search traffic. 

How to Get New Product Name Ideas Using Keyword Research

Google's Keyword Planner is a free keyword research tool that you can use to discover new keyword ideas or phrases related to your products or services. You can type up to 10 search terms into the search box – the number of results will depend on the popularity of those terms. 

To get a large number of terms returned for your search, you need to give Google as much context as possible – so try to use all 10 search terms. 

For illustrative purposes, let's say you are selling toys and need a name for a new set of wooden blocks. To broaden your search, for keywords ideas related to "wooden blocks" you'll want to use variations of this term, for example, "wooden building blocks", "educational blocks", "blocks for kids", "alphabet blocks", etc.

Within your search results, you will see a "Refine keywords" bar on the right. Here, you can choose to exclude branded or non-branded terms. For research purposes, it's good to know what names other brands are using. So have a look at the list of branded terms – it might spark an idea.

To start narrowing down your search, you'll want to exclude branded terms then download the report in an Excel csv file. Although Google's Keyword Planner does offer a filter functionality, it's much easier to sift through your results working in Excel as you can apply filters, sort according to search volume and create several tabs for different concepts or routes you want to go.

In our hypothetical toy business, we would have found that "wooden building blocks for toddlers" have a much higher average monthly search volume that "wooden building blocks for kids", which is a great insight to forming a new product name.

We would also have gotten a wealth of ideas for new products with terms like "rainbow stacking blocks", "magical magnetic building set" and "architecture wooden building blocks".


Use Site Search Data to Find out What Your Visitors Want that You're not Offering

Another approach to expanding your product range is using site search data.

The site search report in Google Analytics provides data on what type of content people are looking for on your site, the words and terminology they are using and how quickly they found what they were looking for (or if they did at all).

Having site search data is like reading the minds of your audience – and it holds insights that could serve a number of purposes. Not only does it help you understand the customer and what they want, but it can also point to a gap in your product offering. For example, if your site search data is showing that visitors are searching for an item that you don't offer, you can answer the demand by expanding your product range accordingly. Answering your customers' needs is vital to the success of any business or site. 

Aside from knowing what type of products your visitors are searching for, internal search data will also shed some light on:

• The usability of your navigation – if a significant percentage of your site visitors are using your site search, it means they're struggling to find what they're looking for using your site navigation.  
• Whether your website ranks for non-relevant keywords – if a lot of people from organic channels are looking for terms not related to our business.
• Whether certain products or content should be featured more prominently on you site – look at trending keywords to identify these.

How to Set up Your Site Search Reports

Site search tracking is not tracked automatically in Google Analytics like pageview tracking, since there is a wide variety of site search engines that function differently.

For most websites, you can set up the site search reports within Google Analytics without needing to modify anything on your website.

The way in which you set up your site's search analytics will depend on the type of website you have and how it behaves. This may involve a simple one-click process, or implementing on-page code or Google Tag Manager, which will require a bit more configuration.

Need help with setting up your site search report? Contact us today!

Use Backlink Data to Find Networking Opportunities

Inbound links (links on other people's websites pointing back to your website) are incredibly valuable for any business. Not only is it a great way of increasing your domain authority and boosting your SEO, but it is also useful for identifying potential partners and building your online network. 

Licensed tools like Ahrefs, SEMrush, Serpstat, Conductor and Moz allow you to find backlink data on all of the pages on your website, making prospecting easy.

Using backlink data, you can out not figure only which sites are citing you in their own content, but also discover which domains are backlinking to them. This is a great way to hunt around for partners with whom you might want to guest post or even run a co-marketing campaign.

By reaching out to websites with similar content to yours, and building backlinks you can:

• Ensure your work is seen by the right audience.
• Foster relationships with other businesses in the industry and build a network that can be useful for future collaborations.
• Reach out to industry professionals to contribute to blog articles on your site.
• Approach other businesses for cross-promotions that tie into your social media content strategy.
• Build your business' credibility and authority and increase your organic rankings in Google.
• Drive more traffic to your website.

Want to get a backlink profile for your website? Get an SEO Site Audit today.


Use Query Form Data to Identify New Business Locations

If you run a successful business that offers valuable products or services to consumers, you may be considering opening additional shops in other locations. Not only can additional locations bring in a higher profit, but you will also gain new customers while building your brand.

But before you get there, you'll first need to identify which locations would be best – these would be places where there already is a demand for a product or service like yours.

A great way of gaining this type of insight is via data gathered in your online query forms. By filtering the data by postal code, for example, you can see which areas are getting the most queries and what type of queries are coming from these areas. This will allow you to build a sound business expansion plan.

Instead of owning and operating all the locations yourself, you can offer your business model as a franchise opportunity, which will allow other entrepreneurs to run each establishment under your brand name.

By franchising your company, you can: 
• Expand the reach of your business and gain additional revenue streams.
• Expand your business without having to closely manage the new locations.
In Conclusion
If you are in search of new ways to grow and better promote your business, don't overlook the immense potential of SEO data. Our team of specialists knows how to draw valuable insights from SEO analytics data that can inform your business strategies. Get in touch and let us analyse your data and show you new ways of marketing and expanding your business.