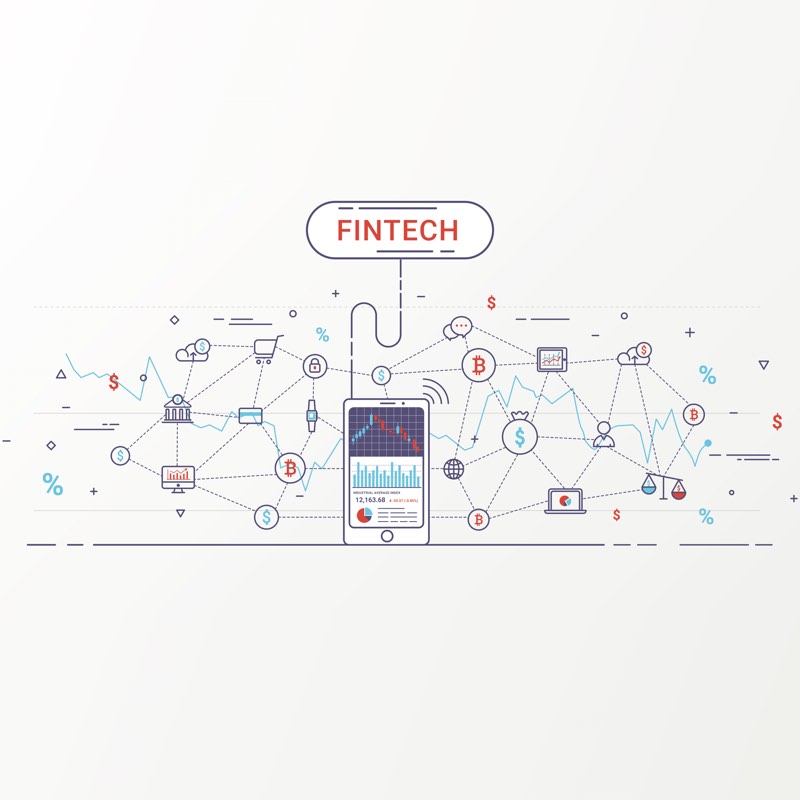 FinTech SEO in 2023

FinTech SEO – the Key to Organic Traffic
The FinTech industry is particularly competitive. Customers have more options than ever before. This means that companies have to focus even harder on getting leads into the top of the B2B marketing funnel, to the ultimate sale.
There are plenty of reasons why SEO is important for FinTech companies. For one, SEO remains one of the most effective upper funnel marketing tactics, making it an unmissable part of your digital marketing strategy.
Here are 5 more reasons why SEO should be part of your 2023 search marketing strategy:
Better search visibility
Increased quality organic traffic
Engage with users at the decision stage
Build your brand's authority
Get long-term results
Want to find out more about our FinTech SEO services? Get in touch.

SEO Trend 1: Helpful, User-first Content
A lot has recently been written about content created for the purpose of ranking well in search engines, as opposed to serving humans. It's what people refer to as "search engine-first content". And there is quite a bit of frustration around landing on unhelpful web pages that rank well.
To combat this, Google has recently rolled out the helpful content update.
This new machine-learning algorithm aims to downgrade websites designed for search engines above humans, while promoting helpful websites with authentic and useful content.
This brings us to our first FinTech SEO trend for 2023. Helpful, relevant and informative content created with the user in mind.
By using content to inform and educate, financial institutions can provide a good customer experience while educating and building trust.
How to Create Content for the User
Write in a natural tone – Predictive technology and voice search are changing the way search engines are serving results. This means you must adapt content to tie in with common questions and conversational search queries. Writing content in a conversational tone is a great way to prepare for voice search.
Identify what your target audience wants – Keyword research can help you identify questions and search phrases your target audience uses. By creating content that answers the questions your audience is asking, you can win more organic traffic and establish trust.
Fill all the content gaps – the financial services content journey consists of 5 stages: Awareness, interest, desire, purchase and loyalty. By mapping content for each stage and touch point, you can generate more leads and nurture them more effectively through the B2B marketing funnel. To identify strategic content ideas that resonate with your target group, you can do a content gap analysis.

SEO Trend 2: E-E-A-T
FinTech is categorised as a YMYL (Your Money or Your Life) industry. Part of these are companies that sell products or services that can impact people's financial stability.
This is why E-A-T (Expertise, Authoritativeness and Trustworthiness) is an important SEO factor for the financial industry.
E-A-T originates from Google's Search Quality Evaluator Guidelines (SQEGs). Google's team of human evaluators uses these guidelines to rate the quality of pages in Google Search Engine Results Pages (SERPs).
E-A-T has been key in the organic ranking of pages for quite some time. But it has become an even more important factor with Google's recent update to their Quality Rater Guidelines (QRG) for search. They have introduced "Experience" in the popular acronym, which is now referred to as E-E-A-T.
What Does This Mean for Your FinTech SEO Strategy in 2023?
This is what you need to consider when it comes to E-E-A-T:
Expertise – the author of any piece of educational content should have knowledge on the subject and information on the author should be readily available. This can include credentials and links to their own websites or social media profiles.
Authoritativeness – the website and author should carry weight to deliver the content.
To achieve this, aim to:
Get your brand or website recognised by other industry experts.
Get experts in your field to cite your content.
Get other authoritative domains to link to your content.
Remember, building authority is a lengthy process. But it's one of the most valuable aspects of SEO.
Trustworthiness – this applies to the main content, the author and the domain.
To get this right, try to tick these boxes:
Publish accurate, user-friendly and helpful content.
Make your website's contact information and business history easy to find.
Get customers to review your products or services – positive reviews show that people trust your brand.
Experience – Google's new addition of "experience" in their popular E-A-T acronym means that more emphasis is now being placed on the author of a piece of content. Not only does in-depth FinTech content, such as how-to articles, need to be written by someone with knowledge (expertise) on the subject. The author also must have first-hand experience in the topic.

SEO Trend 3: A Deeper Focus on User Experience
During the COVID-19 pandemic, the majority of businesses declined. The FinTech industry, on the other hand, showed an upward trend. The utilisation of contactless payment methods is one of the main reasons why the pandemic caused a huge surge in the FinTech market.
As people have been forming new digital habits, the use of FinTech apps and digital interfaces has skyrocketed.
Research conducted by The Harris Poll on behalf of Plaid has suggested that those changes will have long-lasting effects on how people manage their money. The report has shown that:
73% of Americans regard FinTech as the "new normal", while 67% have planned to continue using FinTech solutions to manage their finances after the pandemic.
What this means is that the competition in the FinTech sector is intensifying, and will continue to do so. This makes SEO for FinTech companies key to being discoverable by both businesses and customers.
This brings us to our third FinTech SEO trend for 2023 – user experience (UX).
FinTech companies wanting to be competitive in organic search and convert visitors in 2023 will have to consider their web user experience.
And here's why:
Since Google's 2021 Page Experience Update – one of Google's most impactful algorithm updates, user experience (UX) has become a much-talked-about topic in SEO.
Google's Page Experience Update is essentially a UX update. With this update, the search engine has become more sophisticated in its ability to determine the quality of a website based on how user-friendly it is.
How to Create a Good User Experience on Your Website
Many of the key UX principles are tied to Search Experience Optimisation (SXO).
What is Search Experience Optimisation?
SXO combines SEO and UX to satisfy both search engine algorithms while offering users the best page experience.
For this, you must consider user experience metrics, such as:
Mobile-friendliness
Safe browsing
HTTPS
How accessible the content is (page loading speed, intrusive pop-ups, etc)
As well as these Core Web Vitals metrics:
Largest Contentful Paint (LCP) – a loading performance metric that marks the point in the page load timeline when the page's main (largest) content has loaded. The faster, the better. Anything above 4 seconds is considered poor.
First Input Delay (FID) measures the page's interactivity responsiveness when the user first interacts with it. This could be clicking on a link, for example. To provide a good user experience, pages should have a FID of less than 100 milliseconds.
Cumulative Layout Shift (CLS) measures visual stability such as sudden, unexpected layout shifts on a web page while a page is still loading. A shift in the position of design elements can confuse the users and result in unintended actions. This is a signal that the page offers a poor user experience.
By identifying issues to reduce visitor frustration and improve their experience, you'll keep users engaged, which will boost your SERP rankings and drive conversions.

SEO Trend 4: Video Content to Attract, Engage, Educate and Convert
The FinTech industry is rife with competing companies, each offering complex solutions. To an untrained eye, it can be difficult to understand their products and services.
To establish your brand in an already cluttered and complicated market, you need a medium that can engage. For this purpose, video is ideal. Video is highly effective in capturing audience attention long enough to educate them, and putting a fresh spin on a traditionally uninteresting product.
In support of this, a Wyzowl report found that 94% of marketers said that video has helped them increase their understanding of a product or service. And 88% of respondents said that watching a brand's video has convinced them to buy a product or service. Another 78% reported that they've been convinced to buy or download an app or software by watching a video.
With AI, voice transcription and other search engine algorithm advancements to crawl and index video content, video is becoming a key format for SEO- and content marketing strategies. Especially in the financial sector.
How to Use Video as Part of Your FinTech SEO Strategy
Creating good video content isn't as hard and expensive as you'd imagine. 46% of Wyzowl's first-time video marketers reported that video had become easier to create in-house, while 27% said it became more affordable.
How long should FinTech video content be?
Despite the growing popularity of short Instagram reels, TikTok, etc., long-form video content is the fastest-growing among all video categories. Since 2019, uploads for videos between 30 and 60 minutes have nearly tripled. Among these, webinars are receiving the best engagement from viewers.
Ways in which video can enrich your FinTech content and drive business objectives:
Demonstrate your financial technology and innovation
Use explainer videos to break down complex ideas
Demonstrate products and services
Break into the market as a startup
Deliver more compelling sales pitches
Help people retain messages more effectively
It's clear that longer video content is ideal for the financial industry.
But this is not to say that short-form videos are out of the question. These can be embedded in your main content to answer direct search queries, explain financial concepts or terms, or as customer testimonials.
With the continued growth in video, customers will increasingly expect to digest information via this engaging medium as part of their decision-making process. If this is reflected in your SEO- and content marketing strategies, it can be highly effective in establishing your brand and website as a trusted source of information and a thought leader in the financial services industry.

Conclusion
In 2023, search engines will reward businesses for sharing high-quality and informative user-centric content created by experienced industry experts. FinTech brands can also expect to enhance online visibility by offering a good user experience and including engaging video content to explain complex concepts.
Additionally, the key to winning will be defining your business objectives for each stage of your marketing funnel and tactically aligning content accordingly.
If you want to find out more about our FinTech SEO services, we invite you to get in touch.