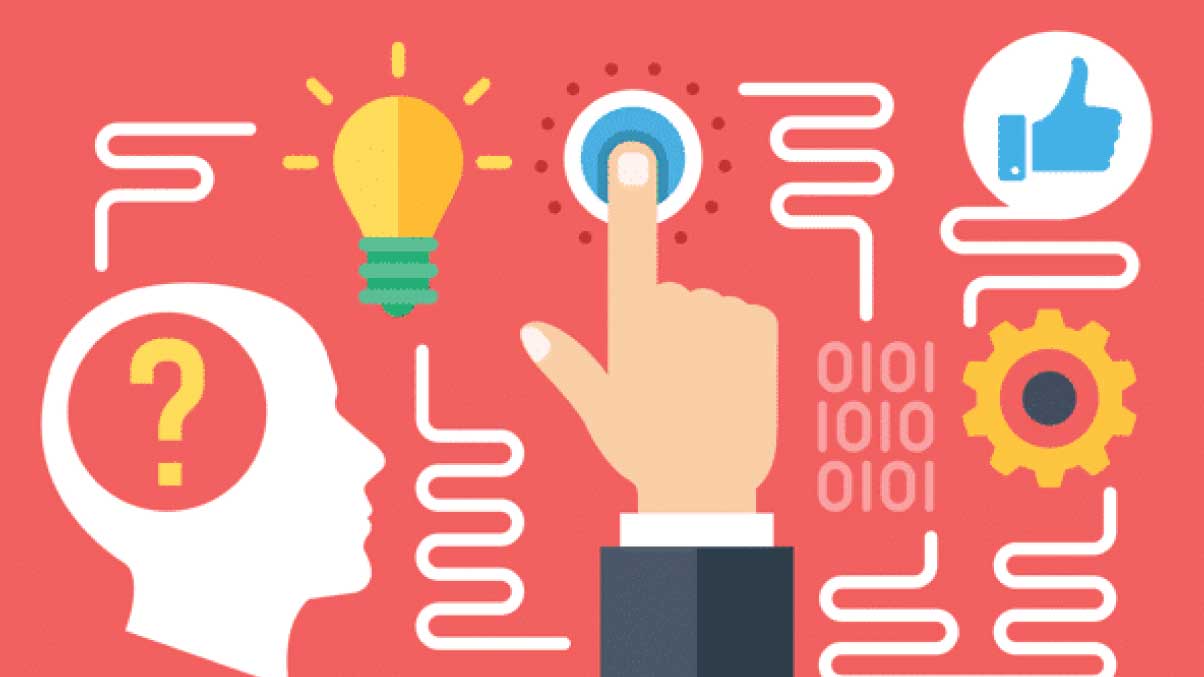 Estimated reading time: 6 minutes
SEO: A Shift Towards The User
Industry experts predict that user experience will be a major ranking factor in 2021. Google recently announced that it's introducing a new ranking algorithm that puts user experience (UX) at the forefront of search analytics. The new update, called the Google Page Experience, is based on metrics used to figure out how a user will perceive the experience they had on a particular webpage.
Google's Page Experience metrics include factors like:
Whether the site is mobile friendly
Whether the page loads quickly
Whether the site runs on HTTPS
Whether there are intrusive ads
Whether the content jumps around as the page is loading
This change has ushered in a new era in digital: Search Engine Optimisation (SEO) has officially evolved to Search Experience Optimisation (SXO) and it's reshaping the way designers, content specialists and developers are developing websites, apps and software.
What is Search Experience Optimisation?
Search Experience Optimisation (SXO) combines Search Engine Optimisation (SEO) and User Experience (UX) to achieve a double objective: To satisfy both search engine algorithms and users. It combines SEO and UX methodologies to offer the best experience for the user.
From search engines' perspective, Search Experience Optimisation is not only about providing users with what they know users want, but also delivering it in the most ideal way possible. This involves more than simply providing relevant information. It's about serving content in the most fluid and engaging way possible – making browsing a seamless experience. Want to know how well your website is performing when it comes to user experience?
A Timeline Of User Experience-Based Google Algorithm Updates
The evolution from SEO to SXO does not come as a surprise.
User experience has long been prioritised in Google's core algorithmic updates. Below are some of the most important user experience-based algorithm updates Google has implemented in the past few years:
Panda in 2011 – was announced to target sites with low-quality content – one of the first signals that Google was focusing on content for the user experience.
Hummingbird in 2013 – with a focus on semantic search, Hummingbird was designed to better help Google understand the intent and context behind searches.
E-A-T in 2014 – guidelines were established to help marketers tailor content strategies to provide users with the most relevant content from sources they could trust.
RankBrain in 2015 – was an indication of how important machine learning was becoming in learning and predicting user behaviour to serve content that reflects user intent.
Google Mobile-First Indexing in 2018 – this meant that Google would use the mobile version of a webpage for indexation and ranking, emphasising the importance of mobile-friendly content, site speed and mobile site performance.
BERT 2019 – an update relying on a neural network-based method for natural language processing, which allowed Google to better understand conversational queries.
COVID-19 Pandemic – March 2020 – Google began to emphasise Your Money or Your Life [YMYL] signals as the needs of the user with regards to avoiding misinformation became more important than ever before.
Google Page Experience Update and Core Web Vitals (CWV) – new Core Web Vitals integrated to measure and improve on-page experiences. A focus on a site's technical health with the following metrics: loading performance, responsiveness to user input and stability of the content on the page.
How Does Search Experience Optimisation Impact Digital Marketing?
Now that user experience plays such a significant role in page rankings, what does SXO mean for companies, marketers and business owners when it comes to their SEO?
One thing is certain: What has been regarded as "successful SEO" has broadened. SEO specialists and content creators need to start understanding and solving their visitors' problems.
Gone are the days of worrying about how many times a keyword is mentioned in the content or how many backlinks your site has. Now, the question digital marketers should ask themselves is what their customers need help with. We see Search Engine Optimisation playing an even more important role as the learnings and improvements implemented with SXO will benefit websites beyond just improving SEO.
Search Experience Optimisation: 6 Ways To Optimise For The User
SXO (Search Experience Optimisation) – 6 Ways To Optimise For The User
The transition from Search Engine Optimisation to Search Experience Optimisation will not only result in more traffic, it will facilitate an enhanced web experience.
Keyword Data

While metrics like time on site, bounce rate, pages per visit, return visitor rates, and conversions can tell you a lot about user experience on a site, keyword data can give you even deeper insights. Search habits have become more semantic and people are no longer typing in general terms, but rather asking (often very specific) questions. Knowing what questions your users need answers to will be a great start to SXO. Tools such as Google Search Console provide data on the search terms your website's users typed into Google before they landed on your site. To identify your users' search intent, look for modifiers in search phrases that reveal intent, such as "reviews," "directions" or "location". By knowing the broad questions users have when they land on your site, you can optimise your site to provide the right answers.

SEO Surveys

Free tools like SurveyMonkey are great to help you understand why people landed on your site or what type of information they're looking for. For the purpose of SXO you'll want the survey to be triggered for search visitors only and you'll need to trigger the survey quickly (after 10 to 15 seconds) to avoid losing the people who would otherwise bounce quickly – those are the users you actually want to catch as they will give you the insights needed to improve and expand your content.

Rich Snippets

These display supplemental "sneak preview" information about a site in search results. Rich snippets lower the chance of the user bouncing as they see more information about the page before clicking through. The user also gets more quality results as the content is likely to match the user's intent more closely.

Consistent Titles and Meta Descriptions

Every search is a question, which means that every search result is a possible answer. To ensure that your users' expectations are met and that they get the answers they are looking for, page titles and meta descriptions must accurately summarise the content of the given page. Inaccurate page titles and meta descriptions result in unhappy users and a high bounce rate.

Optimise for Mobile

As of 2020, approximately 50.88% of all internet traffic can be attributed to mobile devices/smartphones. It therefore goes without saying that mobile-optimised websites and SXO go hand-in-hand. Some of the ways to optimise for mobile include implementing Schema markup, using Accelerated Mobile Pages (AMP), choosing a responsive web design, removing Flash and pop-ups, compressing images and minifying code.

Page Speed

While this has always been a huge ranking factor, it is now more important than ever. The speed at which a page's main content is loaded is one of the three pillars of Google's Core Web Vitals – a set of new standards for evaluating whether a page provides a good user experience. One of the reasons page speed has become so important is because the majority of Internet users now browse on mobile devices, which often have data limits and slower Internet speeds.