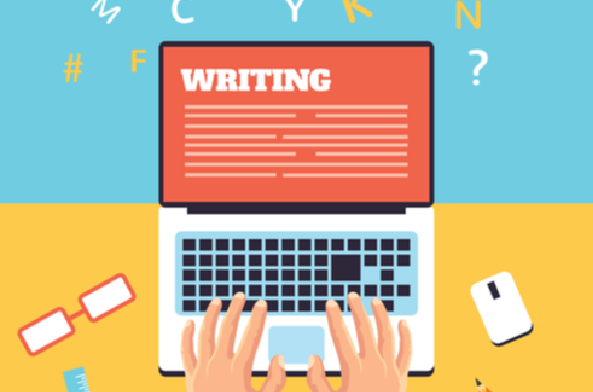 Estimated reading time: 7 minutes
While well-optimised PPC ads can be highly profitable, it does take a certain amount of skill to get great results – and much of that has to do with your ad text.
Skip to the relevant section
It doesn't matter how many of Google Ads' bells and whistles you're using – if your ad copy is lacking, you're not going to see a good return on ad spend (ROAS).
Writing great copy for PPC ads is trickier than it might seem at first. Even marketers with a wordsmith flair sometimes run into writer's block when trying to come up with the perfect ad text.
We've put together a list of five powerful PPC copywriting tips that will help you write compelling search ads to earn more clicks and boost the profitability of your PPC campaigns.
Want to know if your Google Ads account is as profitable as it could be? Enquire about our Google Ads Account Audit service.
Before You Get Started
Aside from the copywriting part, there are a number of PPC best practices that we're assuming you're already following, such as using SEO Keyword Research (you'll be surprised how many advertisers don't), and following Google's policy guidelines (e.g. nOt MiXIng UppEr aNd LowEr CaSe).
With that out of the way, let's get to the nitty gritty of writing awesome PPC ad copy.
Five Powerful Tips to Writing Click-Worthy PPC Ad Copy
If you want to optimise your PPC ad copy for maximum clicks, here are five PPC copywriting tips to use when writing your next search ad:
Focus on benefits rather than features
Use emotional triggers
Highlight what sets you apart
Focus on local searches
Use the right calls-to-action (CTAs)
How to Write Click-Worthy PPC Ad Copy
Focus on Benefits Rather Than Features

Many businesses owners approach PPC ad copywriting by talking about their business and the great features their products have. This is actually the opposite of what you should be doing.
Customers seek your products or service out because they need a solution to a problem. So, the best way to get their attention is to show them that you understand, and can solve their problem.
To do this, you need to focus on your products' benefits, rather than their features.

What is the difference between product features and benefits?
Features describe all the shiny bells and whistles you've worked so hard to develop. These often directly address common problems experienced by customers in a business' target market.

Features might include razors with five-blade heads, a phone with 128GB of storage, power drills with interchangeable bits, fridges that can make crushed ice, a plumber with 24-hour service, etc.

Benefits, on the other hand, explain how the feature is useful or beneficial to the customer. They are the outcomes or results that customers will (hopefully) experience by using your product or service.

For example, a phone with 128GB internal storage means that you can take as many photos and videos as you like without running out of storage space and missing out on a memorable moment.

Benefits make compelling reasons why a prospective customer becomes an actual customer.

A quick search of "swimming pool nets" rendered a great example of the use of a feature: "Need your pool cover replaced or serviced? Wide range of colours available" vs. the use of a benefit: "Keeping your loved ones safe and your pool maintenance costs low."

So, before you start writing PPC ad copy, put yourself in your customers' shoes – ask yourself what kind of problem they could be experiencing. Then think about how your product or service offers a solution. This will help you turn your product features into benefits.

Not sure where to start? Leave it to our seasoned experts!

Use Emotional Triggers

The use of emotional triggers in your PPC ad copy takes our first tip (using benefits instead of features) one step further. According to research from PsychologyToday, people respond to the emotional part of ads a lot more.

Using emotional triggers to your advantage is where your insights to your audience will be of great value. Think about what your potential customer's hopes, dreams or fears could be.

Using positive emotions
Some positive emotions you can use to drive results include hopefulness, trust, relief, happiness, peace of mind and the feeling of being liked or admired by others.

For example, you can leverage trust and relief by promising a 100% money-back guarantee, free trial or a 100% satisfaction guarantee.

We came across a great example of a PPC ad that employs emotion successfully when we typed in "baby proofing". The ad that stood out opens with "Celebrate Your Exciting New World of Parenthood." This ad successfully turns the anxieties that go hand-in-hand with baby proofing into something positive, reminding new parents about the joys of discovering new things in every phase of their baby's development.

A Google search for "top plastic surgeons" served an ad that appeals to the desire of being admired and the yearning for happiness: "…plastic surgery solutions to people who want to live their best lives."

Using negative emotions
Since people are programmed to avoid pain, negative emotions can also be highly effective. Don't be afraid to leverage your audience's anxiety – whether it's anger, guilt or FOMO (fear of missing out).

For example, an effective way of leveraging FOMO, is using a sense of urgency in your message with words like "Today", "Now", "Within 24 Hours", "Instant Access" "One Day Only", "Last Chance", "R100 Off For The First 30 Orders" etc.

Whether you are advertising a product or a service, the use of emotional triggers could be an effective strategy in your PPC copy.

Need a professional copywriter's skillset to help you achieve this? Contact us today and let us create compelling ad copy that will take your PPC campaigns to the next level!

Highlight What Sets You Apart

When placing PPC ads there will always be competitors above or below who pretty much offer the same product or service you do. To catch your prospective customer's attention you need to emphasise what makes you stand out.

Whether you are a manufacturer of swimming pool nets with a 100% safety track record or London's number 1 home services platform, emphasising what sets you apart will make your ad stand out and grab your prospective customer's attention.

Some questions you can ask yourself to help you find a differentiator are:
• What does your business do better than, or different from your competitors?
• Are you running any special offers?
• What's unique about your brand's image?
• Have you won any awards?

Focus on Local Searches

Most customers like and trust local businesses over big, faceless national corporations. Many people also prefer local businesses, especially when they are searching for specialists they need to consult or service providers who need to deliver a service at a physical address.

It's therefore good to emphasize your location in your PPC ads. This will give people an approachable first impression of your business, while solving the problem of logistics.

If you operate in more than one location you can create separate PPC campaigns to run in different geographical areas, using specific location-based terms for each campaign.

It's also a good idea to use local phone numbers instead of a 0800 number in your ads.

Want to be the go-to business in your area? Get in touch now and let our PPC experts and copywriters work their magic on your search ads!

Use The Right Calls-to-Action (CTAs)

One of the most important parts of your pay-per-click ad copy is a strong call to action (CTA) that tells your potential customer exactly what to do and what to expect. Perfecting your ads' CTAs will ensure that you are delivering the correct message and have the highest conversion rate for your advertising.

"Call Today!", "Reserve Your Spot", "Get a Free Quote", "Join Now", "Start Losing Weight" and "Save Now" are all examples of CTAs that send clear, strong messages to customers.

For Business-to-Business (B2B) Paid Search ads, you'll need to approach your CTAs a bit differently. This is because B2B customers have a longer sales cycle due to the typically hefty price of the said product or service, as well as the amount of research involved in the B2B decision-making process.

Therefore, you would rarely, if ever, use CTAs such as "Buy Now" or "Order Today" for B2B ads. In this case, "Get More Information", "Contact Us Today," "Speak to an Expert" or "Download Our Free White Paper" would be more appropriate.
In Conclusion
Writing strong PPC ad copy is key to getting the most traffic to your site. At Robot-TXT, we have an expert team of dedicated PPC specialists and copywriters who know how to get traffic to your website. If you want high-converting ads for your PPC campaigns, we invite you to get in touch.
Speak to an Expert
Let our team of SEO experts assist you with your keyword strategy.