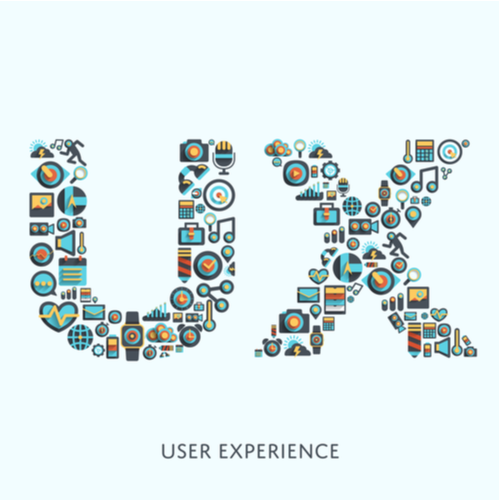 User Experience – a Key SEO Ranking Factor in 2022
What is User Experience (UX)?
In terms of web design, user experience (UX) describes how people perceive their interaction with a website or mobile app. The higher the quality of interaction, the better the user experience.
 
UX best practices focus on making a website easy to navigate, to perform actions and to find what they need. It's about satisfying the user by improving the usability, accessibility and efficiency of the website or app.
Why User Experience is Important
UX has become even more important in SEO as it ties in with Google's 2021 Page Experience Update – one of Google's most impactful recent algorithm updates.
 
Google's Page Experience Update is basically a UX update. It measures how users experience their interaction with a web page beyond its content.
 
With Google's UX update, Search Experience Optimisation (SXO) has become somewhat of a buzzword in the SEO industry. This new approach to SEO – with the focus on the user – is one of the big SEO trends for 2022.
 
Why?
 
Aside from UX's impact on SEO and rankings, it can also have an effect on sales and profitability. That's because a website with a poor UX is underperforming.
 
What happens when a person visits your website and can't find the answer to their question? Or when they can't figure out how to check out of your online shop?
 
They simply leave, meaning you are losing out on business.
 
In short: A good UX is a crucial part of optimising conversion rates.

Here are four UX statistics that highlight just how important it is to make your website user-friendly:
·         88% of online shoppers wouldn't visit a website again after they had a bad user experience.
·         70% of online businesses that fail, do so because of poor website usability.
·         53% of mobile site visitors leave when a page takes longer than three seconds to load.
·         Poor mobile optimisation annoys 48% of users.
 
But here's another reason why you want to improve your website's user experience. A bad UX will not only negatively affect conversion rates. It can also damage a brand's image in the long run.
 
Visitors who have a bad UX on a site will inevitably associate that brand or business with a poor experience and a low level of professionalism.
 
This brings us to the next question: How does one enhance UX on a website?
 
To answer this question, let's first have a look at the factors that influence user experience.
Five User Experience Factors
These points are instrumental to creating a quality user experience:
 
1.    Architecture: The way in which a website is structured and laid out
2.    Navigation: How users navigate to different sections within the website
3.    Performance: Loading time, response time and errors
4.    Design: Visual appeal and style
5.    Content: The featured topics and information
How to Improve User Experience
In order to enhance UX, you have to address each of the five user experience factors.
Simplify your site architecture and design



When customers can't find what they're searching for, they are likely to click back and try another search result.

In order to make their browsing experience as seamless as possible, your site structure should be simple and logical.

• Before you even start writing content for your website, plan out your page structure. This will determine the hierarchy of the information on your site. You can use a sitemap generator to create diagrams for how you want your website to be structured.
• Organise your pages in well-defined categories. Sub-categories can be grouped and made easily accessible with drop-down or mega menus.

Help your visitors along




Your site's menu navigation should help users find their way through your website in a simple and intuitive way. Users should always know where they are on the site and where they are going.

• Ensure your main navigation is visible – the best way to do this is by putting your navigation menu at the top so it stands out from the rest of the page.
• Show your visitors where they are – breadcrumbs is a great way of ensuring your visitors won't get lost. This secondary navigation system is a visible trail of pages visited that helps users keep track of their location within your website.
• Introduce a search feature and ensure it produces relevant results. It must compensate for misspellings and show similar items. Never produce a "no products found" search result.
• Use accurate navigation titles. Even before clicking any link, users should have a good idea of what they will find on a page when clicking through.
• Use accurate anchor text in internal links that describes the linked page accurately.
• Consider menu navigation language and labelling. There is a lot of competition on the web, hence many businesses try to get creative with their copywriting and menu labelling. Sometimes, this is at the expense of clarity.
Make sure you use clear terms for the main categories in your menu. For example, "marketplace" may not be as clear as "shop". If want to see which wording will perform better for your main navigation, you can put A/B Testing for SEO into place.

Optimise your site speed




When it comes to UX and Search Experience Optimisation (SXO), page speed is one of the most important metrics. A slow-loading page delivers a poor user experience and will drive visitors away.

This is especially important when it comes to Mobile SEO. Since Google has rolled out mobile-first indexing, site speed and page responsiveness have become a vital elements in Search Experience Optimisation (SXO).

And it's expected to become even more important in 2022. This has become evident with the following updates on Google platforms:
• User Engagement metrics are being introduced in GA4.
• User Stickiness is becoming a standard metric in Google Analytics.

Google's Page Experience update takes a number UX factors into account that relate to site speed and responsiveness. Some of these include Google Core Web Vitals metrics such as:
• Mobile friendliness
• Page loading time
• Whether the content jumps around as the page is loading

The following can be done to enhance site speed and improve your Core Web Vitals scores:
• Make sure your website has Accelerated Mobile Pages (AMP) operational
• Provide dimensions for images and embeds
• Optimise images and videos by compressing them
• Optimise CSS code
• Implement lazy loading
• Optimise JavaScript execution
• Speed up your server

Stick to a clear, simple design




A cluttered, complex website with too much noise drives visitors away.

Less is more. Strip down your web design to the bare essentials. You can do this by:
• Avoiding clutter such as sidebars with ads or conflicting calls-to-action.
• Limiting your colour scheme.
• Focusing on the essentials and reducing the number of pages.
• Only putting the most important information on your home page.

Improve UX with great content




Every website exists to solve a user's problem, which is why content is one of the most important aspects of creating a great website.

To attract users, you want to ensure your site offers relevant, quality information that's easy to access. This will allow users to find their answers quickly, so they can move on and take action.

Here are a few tips in creating relevant, user-friendly content:
• Identify your audience – are you targeting businesses or individuals? How old are they? By creating user personas, you can give your content focus to address their needs.
• SEO Content Gap Analysis is a great way of coming up with strategic content topics that resonate with your audience. It can also help you uncover less competitive sub-niches.
• Write content that's appropriate for each stage in your sales funnel.
• When creating a blog, label your articles with tags and make them searchable. This will allow users to find articles about topics they're interested in.

Measure and Improve



Finally, tracking and measuring UX is an important step in making sure your website not only hits your business goals but also provides a great customer experience.
Measuring user experience starts with setting up goals. After that, you can define your user behaviour cues and then move on to measuring user behaviour signals.

The most common UX metrics are:
• Success rate – the percentage of tasks a user completes successfully.
• Time on task – how long it takes the user to complete a task.
• Subjective satisfaction – you can gage the level of user satisfaction and their preferences by making use of questionnaires or surveys.
• Error rate – this shows how many times a user makes an error in attempting to complete a task.
Conclusion
While UX is an important 2022 SEO trend, keep in mind that a good user experience doesn't override the importance of having quality long-form content that is optimised for search intent.
Whether you are just starting your SEO, or you are already in a highly competitive space, improving your site's UX will go a long way in boosting your SEO in 2022.
Our team of SEO specialists here at Robot-TXT have an in-depth understanding of what it takes to keep both search engines and users happy. We invite you to get in touch to find out how we can improve your SEO in 2022.