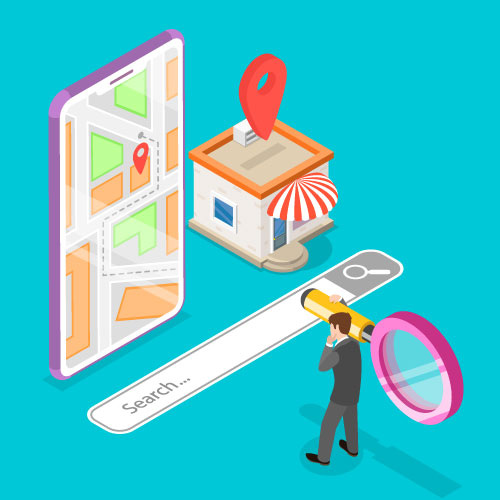 Local SEO for Law Firms
The Basics of Local SEO
Local SEO involves a set of strategies aimed at improving a law firm's visibility in local search engine results. In simple terms, local SEO helps businesses connect with potential customers who are actively looking for services in their local area.
When a potential client searches for services like "family law solicitor in Westminister," search engines display a list of relevant businesses on a map. These listings include details like address, contact information, and reviews. This is where local SEO plays a pivotal role.
Local SEO is particularly important for businesses that operate on a local or regional scale, such as legal firms. It allows these businesses to tap into the growing trend of consumers using search engines to find local services quickly and conveniently.
The Benefits of Local SEO for Legal Firms
Increased Visibility
When your legal firm ranks higher in local searches, you're more likely to be seen by potential clients. A higher visibility means more chances of attracting clients who are actively seeking legal assistance.
Targeted Traffic
Local SEO helps you connect with clients in your geographic area. This targeted traffic is more likely to convert into actual clients, as they are specifically searching for services in your locality.
Trust and Credibility
Positive reviews on platforms like Google and Yelp can significantly boost your firm's credibility. Local SEO encourages clients to leave reviews, building trust and confidence among potential clients.
Mobile Traffic
With the increasing use of mobile devices, people often search for legal services while on the go. Local SEO ensures your firm is visible to users searching from mobile devices.
Strategies for Effective Local SEO
Keyword Optimisation
Keyword research is vital in local SEO as it helps law firms identify the exact terms potential customers are using to find legal services. This enables them to optimise their online content and strategies to be more discoverable within their specific geographic area.
What to consider in keyword optimisation:
Find relevant local keywords containing location terms, e.g. "divorce lawyer in Manchester".
Check how often these keywords are searched.
Understand search intent – why people use these keywords.
Do competitor analysis – study competitor keywords for insights.
Identify longer, specific phrases (long-tail keywords).
Localised Content
Create informative and engaging content that addresses legal issues specific to your community. This not only showcases your expertise but also resonates with local clients.
What to consider when writing localised content:
Focus on legal subjects that directly impact the local community and address their specific concerns.
Ensure your content aligns with the local laws and provides accurate information based on regional regulations.
Incorporate references to local events, landmarks, and community aspects to establish a relatable connection.
Use language that is easily understandable to your local audience, avoiding excessive jargon and complex terms.
On-Page SEO
Optimise your website's metadata (on-page elements), such as meta titles, meta descriptions, and header tags with local keywords. This helps search engines understand the focus of your content.
What to consider in optimising metadata:
Craft meta titles and descriptions that incorporate local keywords. This helps give search engines a clear idea of your content's local relevance.
Use header tags (like H1, H2, etc.) with local keywords to structure your content.
Integrate local keywords naturally throughout your content, ensuring they fit contextually without sounding forced.
Maintain consistency between your content and metadata – the keywords used should be relevant and accurately represent the topic.
Local Citations
Ensure your firm's NAP (Name, Address, Phone Number) is consistent across all online directories and platforms. This consistency validates your firm's legitimacy and enhances its local SEO.
What to consider in local citations:
Regularly review and update NAP details on all directories and platforms.
Use the exact same format (abbreviations, spacing) for NAP across all listings.
Keep a central record of NAP information to ensure easy updates across platforms.
Link Building
Establishing quality backlinks from local websites and directories can boost your firm's credibility and authority in the eyes of search engines.
What to consider in link building:
Prioritise backlinks from local websites and directories that are relevant to your legal firm's practice areas and services.
Seek backlinks from reputable and authoritative local sources to enhance your firm's credibility.
Aim for a diverse range of backlinks from different types of local websites, such as community organisations, local news, and industry associations.
Focus on acquiring backlinks through genuine outreach and valuable content – avoid manipulative tactics that can harm your local SEO efforts.
Mobile SEO
Mobile SEO forms an important part of local SEO. A responsive and mobile-friendly website is easy to use. It also signals to search engines that your site provides a good experience which aids organic rankings.
What to consider in mobile SEO:
Ensure your law firm's website is designed to adapt seamlessly to various screen sizes and devices.
Optimise images and content to ensure your mobile site loads quickly, as slow-loading pages can lead to high bounce rates.
Simplify navigation for mobile users with clear menus, intuitive buttons, and easy-to-access contact information.
Implement structured data markup to help search engines understand and display relevant information about your law firm in mobile search results.
Google My Business (GMB) Optimisation
Setting up and optimising your GMB profile is at the core of local SEO. A well-optimised GMB profile increases your chances of appearing in the coveted "3-pack" – the top three local search results that are prominently displayed.
What to consider in GMB optimisation:
Ensure your GMB profile includes accurate and up-to-date information, including your law firm's name, address, phone number, and operating hours.
Choose the most relevant category for your legal services in your GMB profile, accurately reflecting what your firm specialises in.
Craft a concise yet informative description that highlights your firm's unique qualities, services and expertise, using relevant keywords.
Add high-quality images of your law firm's office, team, and possibly past cases.
Optimise for Voice Search
The rise in the use of smart devices, especially for finding things nearby, shows how important it is to adjust content for voice assistants. This plays a big part in helping law firms get noticed online.
What to consider in voice search optimisation:
Set content up to give detailed answers.
Use language that sounds like a normal conversation.
Use specific and longer keywords.
Ensure the site is mobile-friendly.
Measuring Local SEO Success
To determine the effectiveness of your local SEO efforts, consider tracking key performance metrics:
Local Rankings
Monitor your firm's ranking for specific local keywords to gauge its visibility in local search results.
Organic Traffic
Measure the increase in website traffic from local searches. This will indicate whether your local SEO strategies are driving potential clients to your site.
Google My Business Insights
GMB provides valuable insights into how clients find your firm. Track clicks, calls, and direction requests to assess user engagement.
Conclusion
Local SEO has changed the way legal firms attract and engage clients. By harnessing the power of local search, you can position your firm as the go-to choice for legal services in your community.
As more potential clients rely on search engines to find legal assistance, investing in local SEO is no longer an option but a necessity for legal firms looking to thrive. By embracing local SEO, you can unlock the doors to a world of opportunities right in your legal firm's neighbourhood. If you would like to find out more about our B2B SEO services, get in touch. Or explore our SEO packages to see the value we can deliver for your law firm.