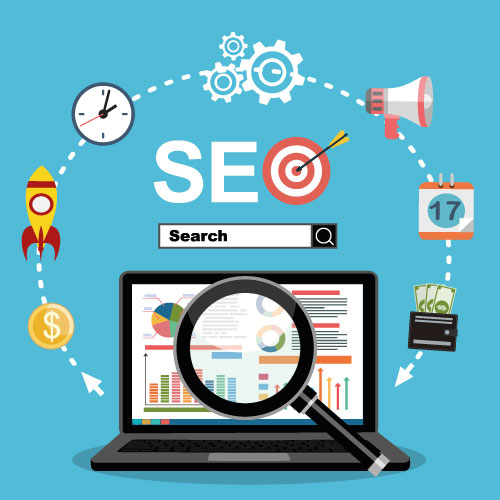 B2B SEO Services
What is SEO for B2B?
SEO (search engine optimisation) for B2B businesses is the practice of optimising websites to increase organic search rankings in search engines. It involves keyword research to identify the terms your target audience uses when searching for relevant products or services. We use these insights to create a tailored B2B SEO strategy that aligns with your business objectives.

Our B2B SEO services focus on driving targeted organic traffic to your website and ultimately boosting your conversion rate. We recognise that B2B businesses have unique needs and challenges. Our team of experts understands how to navigate these intricacies to deliver measurable results.

With our strategic optimisation techniques, we can help your B2B business rank higher in relevant search queries. This ensures that your offerings are seen by the right audience, at the right time.
What Do SEO Services Include?
Our SEO services include a range of strategies designed to optimise your website for maximum organic search performance. Here's an overview of what our SEO services typically include:
1. Keyword Research:
We conduct extensive keyword research to identify the most relevant and valuable keywords for your B2B business. This involves understanding your target audience, industry trends, and competitive landscape.
2. On-Page Optimisation:
Our experts optimise various on-page elements of your website, including metadata, headings, URLs, and content. By ensuring these elements align with targeted keywords and best SEO practices, we enhance your website's relevance in search engine rankings.
3. Technical SEO:
We perform a thorough SEO site audit of your website's technical aspects, such as site speed, mobile-friendliness, crawlability, and indexability. We address any technical issues that could hinder search engine visibility and improve overall site performance.
4. Content Marketing:
Our content marketing strategies aim to provide valuable, informative, and engaging SEO content. This includes creating optimised landing pages, blog posts, whitepapers, case studies, and other content assets. Content should not only attract organic traffic but also establish your authority and expertise in the industry.
5. Link Building:
Building high-quality backlinks from reputable websites is a crucial aspect of SEO. We employ effective link-building strategies to enhance your website's E-A-T (expertise, authoritativeness and trustworthiness), and visibility in search engines.
6. Performance Monitoring and Reporting: We continuously monitor the performance of your SEO campaigns. We track key metrics such as organic traffic, keyword rankings, and conversion rates. Our detailed reports provide valuable insights. This allows us to make data-driven optimisations and further refine your SEO approach.
What is the Difference Between B2B SEO and B2C SEO?
B2B SEO (business-to-business SEO) and B2C SEO (business-to-consumer SEO) differ in their approach to target audiences and buying behaviour.

B2B SEO focuses on businesses, considering longer sales cycles and complex decision-making processes. Here, the B2B marketing funnel plays a crucial role.

B2C SEO targets individual consumers, often with shorter sales cycles and impulsive buying decisions. Strategies, keyword research, and content creation vary to meet the unique needs of each audience. Understanding these differences allows businesses to tailor their SEO efforts effectively.
What Sets Robot-TXT's SEO Professionals Apart?
At Robot-TXT, we employ a cyclical "flywheel methodology" that comprises three key phases:
Discover – This is the initial stage of our SEO process. We gather comprehensive information about your business, analyse your competitors, and conduct a detailed SEO audit. This valuable data serves as the foundation for developing and fine-tuning your customised B2B SEO strategy.
Optimise – In this phase, we enhance your website's on-page and off-page SEO. We do this by diligently addressing any issues identified during the site audit. Our team implements strategic improvements to fully optimise your website for search engines.
Analyse – As we make progress, we continuously measure and analyse the impact of our efforts. We track improvements and assess key metrics. We present our findings in detailed reports with valuable insights. Based on these insights, we return to the Discovery phase, determining ways to further refine our strategies for even better results.
How Much Do B2B SEO Agencies Charge?
The cost of B2B SEO agency services can vary depending on several factors. These may include the scope of work, the complexity of the project, and the level of service required.

At Robot-TXT, we offer a range of comprehensive B2B SEO price packages to meet your budget and unique business needs. With our transparent pricing, you gain complete clarity on the associated costs, empowering you to make well-informed decisions.
Accelerate Your Business Growth
Contact us today to discuss your specific requirements and discover the ideal SEO package that aligns with your business objectives. Our team of experienced SEO experts is ready to collaborate with you and deliver customised solutions tailored to your unique needs.