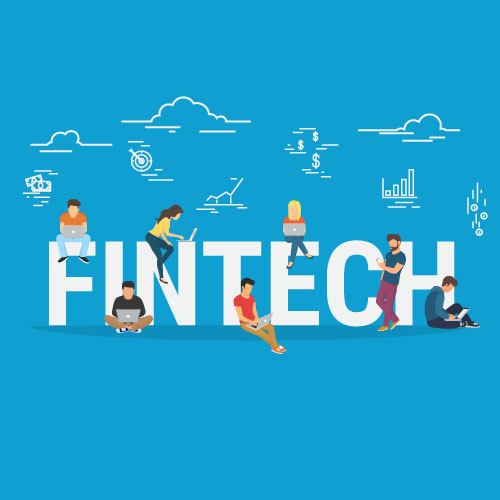 SEO for Financial Services
What Sets Robot-TXT's SEO for Financial Services Apart?
At Robot-TXT we make use of a results-driven, cyclical "flywheel methodology" that comprises three phases: 
 
1. Discover – during our initial consultation, we look at what we do and don't know about your FinTech business. This could include competitors, keyword performance and content gaps.  
Using these insights, together with the data from an SEO Site Audit, we form an SEO strategy that's tailored to your FinTech company. 
 
2. Optimise – we execute the list of tasks as defined by the SEO strategy. This may include technical SEO, user experience improvements, or making recommendations for additional content to be created. 
 
3. Analyse – we measure improvements in organic rankings relative to your main competitors and the traffic to your financial services​ website. We report on our findings and then return to the Discovery phase to see what can be done to keep improving your rankings. 
What is SEO in Finance?
SEO in finance is the practice of optimising a financial website for organic search engine results pages (SERPs). This is done to increase the visibility of the content in organic search. This, in turn, can help to attract more potential clients to the financial service provider. 

SEO for a financial services company typically involves technical SEO​, building brand authority with quality content, user experience improvements, as well as creating backlinks. This can help to increase the visibility of the financial service provider in search engine results and attract more potential customers.  

Additionally, SEO in finance can improve the usability and accessibility of the website, as well as help to build trust with potential customers. 
What 4 Pillars are Important in SEO for Financial Services?
The 4 pillars of SEO for financial services are: 
Keyword research 
Content marketing 
Technical SEO 
Link building 
1. Keyword Research
If you want to ensure that your financial services website is getting the traffic it deserves, then you need to focus on keyword research. This is the process of finding the right keywords to target that will bring in relevant traffic from search engines.
There are a few things to keep in mind when doing keyword research for FinTech SEO. First, you want to make sure that you're targeting keywords that are relevant to your products and services. Second, you want to find keywords with relatively high search volume but low competition. And third, you want to choose keywords that are likely to result in conversions.
2. Content Marketing
Content marketing for FinTech SEO focuses on creating informative and helpful content that is relevant to the target audience. This content should be optimised for keywords and phrases related to the FinTech business, as well as for other related topics.
Additionally, content should be created with an eye towards engaging the target audience and providing a valuable, engaging experience. Content may include blog posts, videos, infographics, podcasts, and more.
3 Technical SEO
Technical SEO is a key component of any successful SEO strategy. It involves optimising the technical aspects of your website such as code, structure, and server configuration.
It is important that your website is properly indexed by search engines and that your content is well-organised and easy to access. Additionally, technical SEO can improve your website's overall speed and performance. This can improve user experience and help boost organic traffic.
4. Link Building
Link building in FinTech SEO is the process of building links from authoritative sites to a website or a specific page of content. The aim is to create more opportunities for referral traffic and increase its search engine rankings.
This can be done through a variety of tactics. You can create content that others will link to, earn natural links through media outreach, and build relationships with other websites to earn backlinks.
Link building can also help to build trust and credibility with customers. This is because links from trusted sources can lend authority to a website or page.
These four pillars are essential to SEO for financial services. They can help you reach your target audience and increase your visibility in search engines. By implementing these four pillars, your financial services business will be more visible and your content will be seen by the right people.
What are the Recent SEO Trends in Financial Services?
We have outlined the top 4 FinTech SEO trends for 2023 that are great additions to any FinTech content marketing plan. You can consider these whether you want to raise brand awareness, or focus on lead generation, education, or conversions. 
 
Our top 4 FinTech SEO trends are: 
Helpful, user-first content 
E-E-A-T 
User experience 
Video content  
1. Helpful, User-first Content
Content created with the user in mind is a big SEO trend.
Why?
Google has recently rolled out the helpful content update, which aims to promote websites that provide authentic and useful content. This is in response to what people refer to as "search engine-first content". It is content created for the purpose of ranking well, as opposed to offering value to humans.
In short, helpful, user-first content entails:
Writing in a natural tone to tie in with conversational voice search queries and common questions.
Using keyword research to identify what your target audience wants, and creating content that answers those questions.
Filling the content gaps for all 5 stages of the B2B marketing funnel. These include the awareness, interest, desire, purchase and loyalty phases.
Including several types of content, including videos, product reviews, infographics, podcasts, how-to articles, case studies and FAQs. The aim is to use these tactically for the top, middle and bottom of your marketing funnel.
2. E-E-A-T
FinTech falls under the YMYL (Your Money or Your Life) industry. This is why E-A-T (Expertise, Authoritativeness and Trustworthiness) is an important SEO factor.  Google has recently updated their Quality Rater Guidelines (QRG). They've introduced "Experience" in the popular acronym, which is now E-E-A-T.
Here's what you need to consider:
Expertise – the author of the content should have in-depth knowledge of the subject. information on the author should also be available on your website.
Authoritativeness – your website should be recognised and cited by other industry experts and being linked to from authoritative domains.
Trustworthiness – contact information and your business history should be readily available. Positive customer reviews will also help establish trust.
Experience – the author of your content should have knowledge (expertise) on the subject and first-hand experience in the topic.
3. User Experience (UX)
The 2021 Page Experience Update was one of Google's most impactful algorithm updates. Following this update, Google has become more sophisticated in its ability to determine how user-friendly a website is. Hence, UX is an important SEO and SXO (Search Experience Optimisation) factor.
Here are 5 UX factors to consider:
Mobile-friendliness
Safe browsing
HTTPS
How accessible the content is (page loading speed, intrusive pop-ups, etc)
Core Web Vitals metrics
4. Incorporate Video Content
FinTech businesses and financial advisor companies operate in a highly cluttered and complicated market. This is why video is such a useful medium. It's highly effective in capturing your target audience's attention and putting a fresh spin on a traditionally uninteresting product.
There are 4 ways in which you can use video to enrich your FinTech content:
Introduction videos to present your company to new leads
Demonstration videos to illustrate how a product or service works
Explainer videos to break down complex ideas or financial technology
Sales pitch videos to convert leads
Conclusion
When it comes to SEO for financial services, you need to ensure that your website is optimised for search engines and users. This will help maximise your visibility in SERPs and let you reach more potential customers.
By using the right keywords in a range of different content formats, improving UX and building your website's E-E-A-T, you can enhance your financial services business' visibility to the right people.
Do you need your SEO campaigns to work harder? Get in touch and let us develop an SEO strategy that's geared for the financial services sector​. With the right SEO strategy in place, you can increase your reach and boost your business's success.