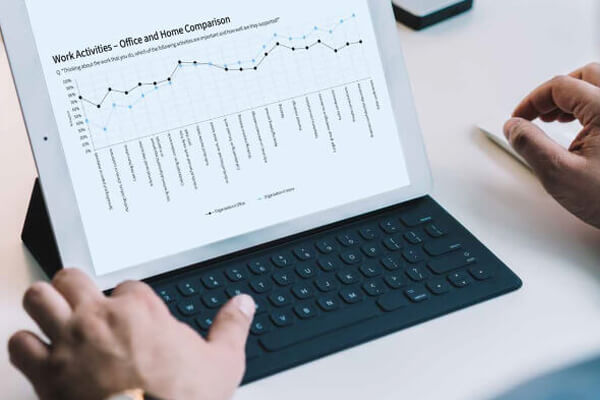 The Client
Using a series of data-driven assessment tools, and decades of experience in office space optimisation, Leesman Index captures employee sentiments on how effectively their corporate and home work environments support them. They are well known amongst corporate businesses that are driven to create efficient working spaces for their employees.
The Problem
Leesman Index had conducted a user experience (UX) and user interface (UI) exercise on its own website and decided to update the look and feel of its digital presence. In this instance, required a full-scale migration. However, post migration findings showed that overall website errors increased, and that there were Core Web Vitals issues with many of the pages on the website.
Our Solution
Website Analysis & Reporting

We did an SEO site audit and presented back our recommendations to Leesman on how to resolve the overall website errors.

Individual Page Analysis

Following overall website fixes, the Core Web Vitals scores remained low. We then analysed each of the pages that presented issues individually and made recommendations on how these should be resolved.
This was time-consuming and monotonous, both for our Robot-TXT SEO team and the Leesman web development team.

Page Optimisations

There are several ways to improve Core Web Vitals scores. Some of the most prevalent issues we addressed were large images and videos that needed optimisation, as well as mobile SEO.
We also recommended that some of the slow-loading pages' CSS code be optimised.
After a two-month sprint of working through hundreds of pages, we finally resolved every Core Web Vitals issue reported within Google Search Console.

The Results
The result of this labour of love resulted in the following:
An increase in overall website authority. In approximately three months, the authority increased from 29 to 40.
An increase in overall organic traffic and positioning for the next eight months.
An increase in subscribers to the Leesman Index newsletter.
Final Thoughts
We are proud of this achievement as getting 100% Core Web Vitals page scores isn't easy, but achievable.
Following the work, the Leesman Index website is more user- and search-engine-friendly. Any piece of content that Leesman produces is quickly and easily crawled and indexed, and ranked high on page one, with little further optimisation needed for other ranking factors.
Do you have a website that isn't living up to its full potential? Get in touch or get a free SEO audit, to find out how we can help.