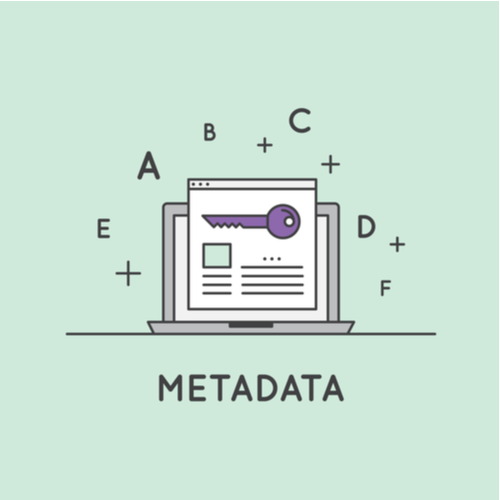 Skip to the Relevant Section 
7 Best Practices in Optimising Meta Descriptions
A meta description functions much like a pitch or advertisement that convinces the user to click on the page. Its purpose is to convince the user that the page is exactly what they're looking for.
When you don't add a meta description to your pages, search engines decide for themselves what they display in search results. This could result in an unflattering page snippet, or important information being cut off.
Here are seven best practices to follow in making sure your meta descriptions are both human-friendly and SEO-friendly.
Include Relevant Information about the Page

In order to satisfy a searcher's query as best as possible, it's important that your meta description accurately summarises the page's content. The users should be able to gage – at a glance – what the page is about. So when they click on the snippet, the content will match their search intent. This will help reduce bounce rates. 

TIP: You don't always have to use sentence format. For example, blog posts or news article meta descriptions can list the author, date of publication, or other useful information. 

Product pages may bring key information together that is scattered on the page, for instance, price, manufacturer, model number, etc. 



Create a Unique Description for Each Page

Having identical or similar meta descriptions on some or every page of a site is bad practice. You may end up with pages that appear the same to users browsing search results. This can be confusing and result in users skipping over a page. 

Having duplicate meta descriptions is also confusing to search engines, as these pages essentially compete for the same terms. This may harm your rankings. 

TIP: An SEO Site Audit is useful in identifying pages with duplicate meta descriptions. If you have a large site and don't have time to create a description for every single page, you may prioritise your content. Start by creating a description for the critical URLs like your home page then continue with the more popular pages.

For larger eCommerce sites, or database-driven sites, like product aggregators, you can generate meta descriptions programmatically. 



Keep Within 160 Characters

The length of meta descriptions in search results depend on device type, screen size, and other technical factors. Although there is no golden rule for the length of an SEO meta description, it's best to keep it between 135 and 160 characters. This will ensure your entire description will appear on both desktop and mobile, while making the most of the space available.

TIP: Put the most important information at the beginning of the description. This will avoid it being hidden if a longer description is truncated.



Include the Page's Target Keyword

Every page on your website should have a targeted keyword that the page is intended to rank for. With SEO Keyword Research you can find the target keyword and a few supporting keywords for each page. 

It's important to ensure you include the target keyword in the SEO meta description. This is useful, since search engines highlight terms in bold in SERPs when they match the user's search phrasing. So when you incorporate a keyword in your description that is highly relevant to the page content, users will notice them more easily when they search using this term. 

TIP: Keep in mind that, just like the rest of your web content, keyword stuffing is bad practice, and so is using only lists of keywords. This provides no context for the user and creates a poor user experience that won't encourage clicks.



Include Value a Proposition

Since meta descriptions function as a pitch, they should provide a compelling reason for users to click. This may include a concise explanation of the benefits users will receive by visiting the page – what they'll learn, something they will get (like a free eBook), or a problem they will be able to solve. By highlighting the value they'll get, you can increase the likelihood of searchers clicking on your snippet. 

TIP: To make your meta description even more compelling, include a call-to-action that encourages them to act. By treating your meta description as a part of your customer journey, you can guide users to take the next step.



Don't Mislead Your Audience

While meta descriptions should be crafted to encourage users to click to your site, you must always do it in an ethical way. Never make outrageous claims, use misleading language, or unrelated copy to promote your content. 

Keep in mind, using incorrect statements that disappoint readers can negatively impact your SEO rankings. If the content does not match the page's meta description, users won't stay for long as the page won't match their search intent. And high bounce rates send negative signals to search engines, telling them that the page isn't useful.

TIP: Use the most compelling parts of your page's content to craft a meta description. This can be in your introduction or the conclusion where you'll most often find the crux and call-to-action of the page.



Support Your Meta Description with a Strong Page Title

Unlike meta descriptions, title tags can impact on SEO rankings. Page titles also play an important role in grabbing the attention of web searchers. Strong page titles that support meta descriptions have the following attributes:

• Contain, but don't overuse the keyword.
• The keyword is near the beginning of the title.
• Communicate benefits and value.
• Contain your company or brand name when relevant.
• Are unique to each page. 
• Are between 50 to 60 characters long.


Conclusion
Well-crafted meta descriptions send useful signals to both search engines and users. They enhance the appearance of your page snippet in search results and increase click-through rates, which, in turn, can help boost the page's ranking.
If you need help in search engine optimisation, we invite you to get in touch.