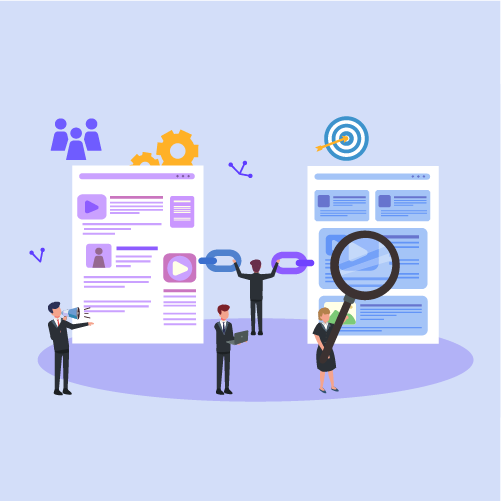 Estimated reading time: 7 minutes
What is Google Analytics?
Launched in 2005, Google Analytics is a web analytics service by Google that tracks website traffic and reports on a wide range of website metrics. These can broadly be grouped into four main categories:

• Audience
• Acquisition
• Behaviour
• Conversions
What is Google Ads?
Google Ads is a pay-per-click (PPC) online advertising platform developed by Google. Advertisements can either be displayed at the top of search results (Google Search ads), or on websites, mobile apps or videos within Google's Display Network (Google Display ads).
Why Link Google Analytics and Ads?
There are a myriad of benefits in linking your Google Analytics property to your Google Ads account. Here are some of the most important ones:

• Get a complete picture of your customer life cycle. This allows you to better evaluate and optimise digital marketing and SEO performance.
• Get unique insights only Google can give.
• Get more granular data in your reporting.
• Refine your ad targeting, e.g. by blocking advertising to people who have previously purchased.
• Personalise ads by sending different adverts to different segments of customer lifetime value.
• Create remarketing lists to advertise to people who've already visited your site.
• Collaborate with colleagues and clients easily using sharable reports.
Want to streamline and optimise your Google Ads performance and increase ROI? Get in touch and let's get started with a Google Ads Account Audit.
Steps to Link Google Analytics and Google Ads
Sign in to your Google Analytics account and your Google Ads account.

You can sign in to your Analytics account from http://www.google.com/analytics


Sign into your Google Ads account:

To sign in to your Google Ads account, go to the Google Ads home page, click the Sign in link.


Assign Permission in your Google Analytics Account:

Make sure that you're using a Google Account that has Edit permission for the Google Analytics property you wish to link and Administrative access for the relevant Google Ads account.

– Click Admin at the bottom of your menu items.
– Then click Property Access Management in the PROPERTY column.


Manage Access in your Google Ads account:

In the upper right corner, click the tools icon then click Access and security. Next, click the blue plus button and select the Admin access level for your invitee. Then enter their email address and click SEND INVITATION at the bottom.



Add a new Google Ads Link group in Google Analytics:

Within your Google Analytics account, click Admin at the bottom of the side menu. Then in the Property column, click Google Ads Linking.

Next, select the Google Ads accounts you want to link, then click Continue.

Need help with linking your Google Analytics and Google Ads accounts? Get in touch. We can help with custom setup and reporting, or simply check to make sure you're tracking things correctly.

Add a Link Group Title for your Google Ads accounts

After having selected the Google Ads account you want to link to, you will need to click Continue and then on the next page, enter a link group title – this is how you want to identify your group of linked Google Ads accounts.


Turn linking ON for Google Ads data:

Once you have entered a link group title, you will need to turn linking ON for each view in the property in which you want Google Ads data.

You have the option of selecting Enable Google Display Network Impression Reporting if you want to include that data in each view.

Skip to step 9 if:
• Auto-tagging has already been enabled in your Google Ads accounts.
• If you want to automatically enable auto-tagging in your Google Ads accounts in the linking process.

Manually tag your Google Ad links:


If you want to manually tag your Google Ads links, click Advanced settings and then tick Leave my auto-tagging settings as they are.

If you opted to use the recommended auto-tagging option, Google Analytics will automatically start associating your Google Ads data with customer clicks.


Make Google Analytics Metrics available in Google Ads

To make Google Analytics metrics like Goals and site engagement available in Google Ads, tick the Share my Analytics data with linked Google Ads accounts box.
And then clink Link accounts


Conclusion 
Google Analytics and Google Ads have their individual strengths, but you can see their real power once you have linked them. This is true for all businesses: from large eCommerce marketers to small businesses wanting to attract more customers to their brick and mortar stores.
Want to see which advertising channels are most profitable, or retarget users who have shown interest on your website? You can easily do this using the data from your linked Google Analytics and Google Ads accounts.
If you want to skyrocket the efficiency of your website's performance and PPC advertising, get in touch. We can help you with setting up your Google accounts properly, set up goals in line with your business objectives and make sure that all your metrics are tracked correctly across all platforms.
Speak with an Expert
The data collected from an SEO audit determines some of the most crucial elements to search engine ranking algorithms. It also ensures that these issues are corrected and improve the overall SEO performance of your website. Speak with one of our experts to find out how we can help you audit your site.