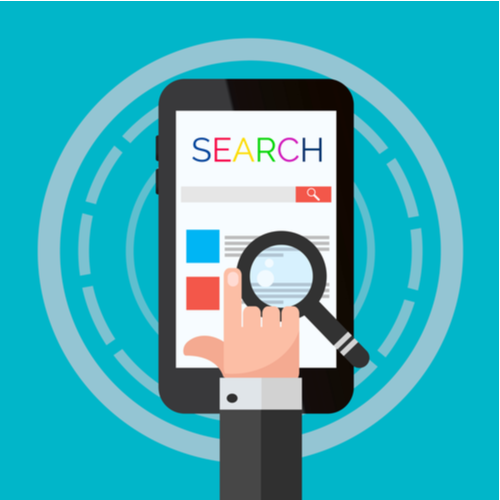 Skip to the Relevant Section
5 Ways to Optimise your SEO Web Content for Search Intent
Aligning your content to search intent is a crucial element to your SEO strategy. It can improve your pages' relevance signals, improve your organic rankings and attract the right audience to your site. It can also help you build a robust connection with your target audience and convert visitors into loyal customers. Moreover, it will keep the bounce rate low.
Here are five ways to optimise your content for search intent.
Determine Your Content's Purpose




One of the most important aspects of creating online content is determining its purpose. Creating content for content's sake can be counterproductive. It dilutes the relevance signals search engines read from the site, which can impact your organic ranking negatively.

In order to create relevant content that matches search intent, you have to establish what purpose the page will serve. Will it be a service page where visitors can learn more about the services your business offers? Maybe it's an informational blog post where your audience can broaden their knowledge on a certain topic. Or, does your page answer a commonly asked question in your field?

It's important to establish exactly what purpose the page will serve and what you want your audience to gain from it, before starting to create content.

Take Cues from Consistently Top-Performing Pages




Search intent research should always include a search engine results page (SERP) analysis. Search engines produce the most relevant, helpful results based on ranking signals and historical data. So, when creating your content, it makes sense to take cues from pages that are at the top of search results.

Look at the types of pages that are dominating the SERP for your search query. Are they product pages, blog posts or landing pages? Also pay attention to the types of media used – text, video, audio, etc. Finally, look at the content format. Do the top-performing sites use listicles, how-to guides, opinion pieces or product comparisons?

If most of the top-ranking pages are walk-through videos, create the same. If tutorial blogs dominate the top SERPS, follow suit. By identifying the types of content that works for the searches you want to rank for, you can optimise your content for your audience's expectations.

Do a Gap Analysis to Uncover New Topics




It's not always easy to figure out what topics your target audience is interested in. This is where SEO Content Gap Analysis comes in. It's a great way of generating content ideas that will resonate with your audience.

Content Gap Analysis shifts the focus from what you think is important to your target market to what actually interests them. It can also help you identify topics within sub-niches with lower competition, which is easier to rank for.

The best way to go about this, is by doing SEO Keyword Research and then combine the keywords with the topics identified during Content Gap Analysis. This way, you can create content that interests your visitors and that sends the right relevancy signals to search engines.

Find out What Your Audience is Searching for




Another great way of uncovering questions and topics your audience is searching for, is Google Ads' search terms report. The insights within this report are not only useful in optimising your PPC ads, it can also boost your SEO content strategy for search intent.

The search terms report lists the searches that triggered your PPC ads. These terms can help you discover new ideas for FAQs, blog posts and landing page content to align with what your customers are looking for.

Here's how to view Google Ads' search terms report:

1. Sign in to your Google Ads account.
2. Go to the navigation pane on the left and click on "All Campaigns".
3. Click on "Keywords" in the page menu.
4. Go to the top of the page and click "Search Terms".
5. The report will show you data on the search terms used by people that have triggered impressions and clicks on your ads.

Address Your Audience's Passive Intent




Internet searchers have preferences they won't always explicitly reveal. Aside from optimising your content for presented intent (also known as active queries) you also have to consider hidden intent (passive queries).

Active queries' search intent is clearly described by the search query syntax. The search intent of passive queries, on the other hand, needs to be inferred from insight.

For example, an online search for "the best restaurant in Peckham" is clearly an active intent. Although, is also has passive intent for other information, such as maps, photos and reviews.

Thinking about both active and passive intent in creating content is important in driving user engagement and conversion. In doing so, you provide valuable, immediate information to your target audience.

Optimise for the Customer Journey




Another important aspect you need to consider when it comes to content and search intent, is the customer journey. Many online searches are part of the online customer journey, which represents five different phases:

1. Awareness
2. Consideration
3. Purchase
4. Retention
5. Advocacy

Think about how the content corresponds with your buyer's journey. For instance, in the awareness phase, blog posts that articulate and describe a problem, can help readers contextualise it. In the consideration phase, when people start researching solutions, free trials, solution-oriented white papers, product demos or eBooks can be helpful.
Conclusion
Whether your goal is to get more traffic, conversions or engagement, aligning your content with your audience's search intent is crucial. It will ensure your business is at the forefront of search results when your target audience search for information relevant to your service or product.
Need help in creating content that truly speaks to your audience and that addresses their needs according to the customer journey? Get in touch today.