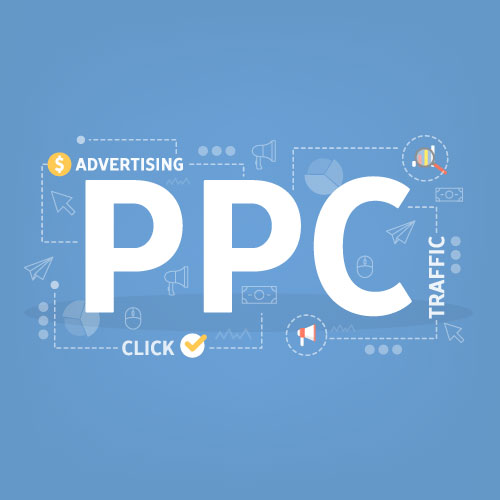 PPC for Financial Services
What Sets Robot-TXT's PPC for Financial Services Apart?
When it comes to our PPC Services, we make use of a results-driven, cyclical "flywheel methodology" that comprises 3 phases:

Discovery 
The analysis stage where we review your competitors and the keywords they are using. 

Optimisation 
Based on our analysis, we refine your keyword list, narrow down your location targeting, and make budget and recommend budget and bidding strategies.

We also evaluate your landing pages for any adjustments needed to improve your ads' quality score.   

Analysis 
We measure how your campaigns have performed against key metrics and report on the results. We then return to the Discovery phase to determine where we can improve. 
What is PPC in Banking?
PPC (pay-per-click) advertising is one of the most powerful digital marketing strategies for financial services to get quality B2B leads.  

PPC is an online advertising model in which advertisers pay for each click on their ad. Financial services companies can use B2B paid search to promote their products and services to other businesses. This can be done on search engines such as Google and Bing, or social media platforms such as YouTube, Facebook and Twitter. Pay-per-click is also effective in reaching customers (B2C paid search).  
 
When done right, pay-per-click advertising can be an effective way to drive traffic to your website and generate leads for your company. However, it's important to remember that to be successful, you need to have a solid plan in place.  
What is the First Step in PPC Advertising?
The first step in pay-per-click for financial services is defining your goals. What do you want to achieve with your campaign? Do you want to increase brand awareness, drive traffic to your website, or focus on lead generation?  

Once you know what you want to achieve, it's easier to create targeted ad campaigns that are geared to achieve your desired results.
What are the 3 Types of PPC?
There are three main types of PPC: Search advertising, display advertising, and social media advertising. 

1. Search ads 
Search advertising is one of the most popular forms of PPC advertising. It is based on an auction-based model where brands pay to have their ads displayed above and below organic search engine results when users search certain keywords.  

Search ads are targeted based on keywords. The targeted keywords should be relevant to the ad and landing page, which affects the ad quality score. The better the ad's quality score, the lower the CPC. 

2. Display ads 
Display advertising refers to banner ads or other graphical ads that appear on websites or apps.
These ads can be static or animated, and they are often targeted to users based on their interests or demographics.  

Display advertising is a form of branding rather than direct lead generation. But it can be an effective way to raise awareness of your financial services business. 

3. Social media ads 
Social media advertising is any form of paid promotion that appears on platforms like Facebook, Twitter, LinkedIn, or Instagram.

Like display advertising, social media ads are typically used for brand awareness or reach, rather than direct lead generation.

However, social media ads can be highly targeted and often result in high engagement rates. 
The Benefits of PPC for Financial Services Businesses
PPC is a great way for financial services businesses to reach their target customers and generate leads quickly and efficiently. Here are some of the main benefits:
Generate leads in a cost-effective manner.
Tailor campaigns to specific goals, e.g. brand awareness, website traffic, newsletter signups, sales.
Target specific audiences.
Track and optimise campaigns in real time.
What Should Be Included in a PPC Report?

A PPC report should include an overview of your campaign – your goals, target audience, and keywords.  

It should also contain a detailed analysis of your results, including your click-through rate (CTR), cost per click (CPC), and conversion rate.  

Additionally, your report should provide recommendations for improving your campaign, such as changing your keywords or ad copy. 

Conclusion
PPC for financial services is essential if you are looking to expand your business reach and boost ROI. Do you need a team of experts to drive the success of your PPC campaigns?
Get in touch and let us develop an PPC strategy that will enhance your financial marketing plan. With the right strategy in place, you can increase your reach, conversions and ROI.