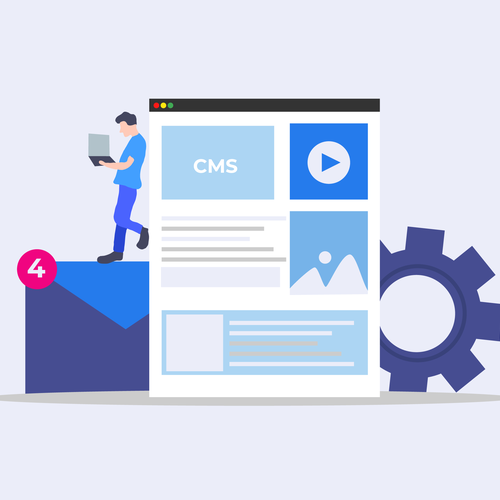 What Sets Robot-TXT's WordPress SEO Specialists Apart?
We've done search engine optimisation on many WordPress sites, so we know what works to boost your search engine positions. We follow a proven SEO methodology, which includes three steps:

1. Discover – no SEO projects are the same. At Robot-TXT we tailor your overall SEO strategy to your needs. In order to do this, we start by performing an SEO Site Audit. This determines what modifications and additions need to be made to boost your search engine rankings.

Based upon our findings, we'll develop a custom WordPress SEO strategy that will include both easy-to-fix items that will make the biggest ranking impact in the shortest period of time, as well as long-term goals.

2. Optimise – during the optimisation phase we put your SEO strategy into action. We start by making technical updates, ensuring your code is easy for Google to read. Our SEO specialists look at everything, from the basics such as sitemap, metadata and internal linking structure to structured data for featured Google results. Depending on your needs, we may also make recommendations for future SEO Content Development.

3. Analyse – by analysing your new and improved WordPress site, we get a 360-degree view of its SEO performance. Monthly SEO reports provide a benchmark for success, help us measure improvements and identify areas that still need attention. This takes us back to the Discovery phase.
Is SEO for WordPress Important?
While there are a number of SEO WordPress plugins that enable easy search engine optimisation, they're not magic solutions and they don't eliminate the need for human input. Using these features won't automatically send your web pages to the top of search engines.
What else can be done to improve your WordPress SEO?

Keyword research – the first step to improving your WordPress site's on-page SEO is finding the right keywords to rank for. SEO Keyword Research helps us identify search terms that have enough search volume, are relevant to your offering and don't have too much competition. Getting this right, we can increase engagement, leads and sales.

Incorporate keywords naturally – while WordPress SEO plugins make it easy to see whether or not you've used your selected keywords, they can't determine if you've used them naturally. If your visitors find that your page content sounds awkward or that certain words or phrases appear too often, you're not doing yourself any favours. WordPress plugins may not be advanced enough to pick up on this, but Google certainly is.

To ensure your keywords support your SEO efforts rather than working against it, our SEO copywriting team will craft your website copy so your keywords accurately reflect the content of each web page and sound natural.

High-quality content – even the best SEO plugin for WordPress cannot outweigh poor content. Our SEO copywriters are skilled in optimising content on a technical level through proper keyword usage, as well as a human level through unique, useful content that's easy to consume.

In addition to updating existing content, it's also highly beneficial to add new content to your site on a regular basis. Fresh content is still one of the biggest ranking factors.

To find relevant topics that your website isn't addressing, we do a Content Gap Analysis. This guides us in creating a content plan that will ensure the information on your WordPress site answers your visitors' questions. Over time, high-quality content will attract a loyal following and will keep visitors returning.

An SEO-friendly internal linking structure – although links from other high-credibility sites hold the most value, internal linking plays an important part in your SEO strategy. By linking to relevant pages and blog articles, you make it easier for crawlers to see the hierarchy within your site and the relationship of your pages. Internal links can also increase the time spent on your site as users will be able to easily find other relevant content.

Internal linking is another area where WordPress SEO plugins cannot identify opportunities, but we certainly can. By using our WordPress SEO services, you can ensure your site's search engine optimisation efforts are addressed from all angles.
If you need help doing SEO for your WordPress website, we invite you to contact us for a free quote. Our WordPress SEO consultants will help you get the results you desire for your site.