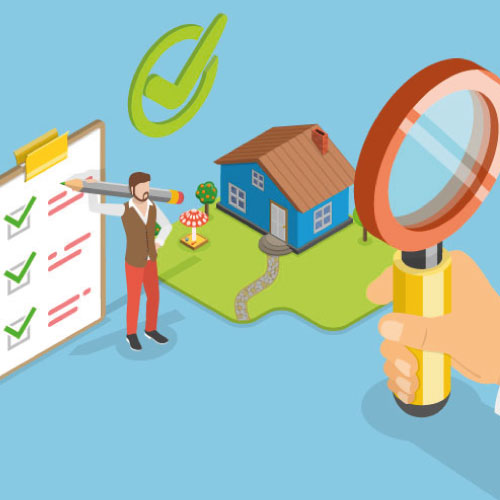 SEO for Real Estate
The Basics of SEO Explained 
SEO or Search Engine Optimisation refers to the process used to make a website better. Doing this increases the chances that your web page will be found by a searcher. 

Simply put, it's how we can improve your website's visibility on different search engines like Google and Bing. Being visible on the Search Engine Results Page (SERP) is important for a successful real estate business. 

Improving your SEO will drive organic traffic to your website. This means that home buyers and sellers can find you more easily. Using a good SEO strategy for your business can boost conversions and increase your bottom line. 
Why is SEO important for real estate businesses?  
There are many benefits to SEO, one of the most enticing being long-term return on investment (ROI). When a successful strategy is at play, the result is increased organic search traffic and higher rankings. This leads to a higher number of quality leads and in the long run increases sales. 

Another huge benefit is that people will start to recognize your business. As it appears more and more in real estate searches, recognition will increase. As business awareness grows and trust is built, your authority on a topic increases.

Producing content that is valuable and relevant boosts its visibility in search engine rankings. Potential buyers and sellers will view you as the trustworthy, go-to business in the real estate industry. 

The more time you invest in a good search engine optimisation strategy, the more it will benefit your business. Overall, SEO should be seen as a long-term strategy that is kick started by short-term actions. 
What are the 4 types of SEO?
There are 4 main types of SEO, on-page; off-page; local and technical. 

On-Page SEO
This is an easy way to boost your site's visibility and includes optimising certain parts of it. 

Adding keywords to meta descriptions can help customers find you. A meta description is a short summary of your webpage. An ideal URL format is also helpful. Lastly, make sure your content is good quality and original. 

Off-Page SEO
These SEO activities happen off your website and can be thought of as an online version of referrals. 

This indicates to humans and search engines that your real estate website is trustworthy and relevant. This type of SEO can benefit your business in several ways. It can grow your reputation through online reviews. It can also drive website traffic, as well as improve your ranking on the results page. 

Local SEO
Local SEO is particularly valuable for real estate businesses. It ensures people can find them in a specific area. 

It involves doing certain things to help your business appear in local searches. Be sure to include your name, address, and phone number on every page of your website.  

Creating and maintaining a Google Business Profile that has information about your location, operating hours and reviews from clients is key. Taking these steps will help you to appear in regional search results. 

Technical SEO
This can be used to make your business website better. 

Increasing your page speed is one way to do this. Avoiding using the same content, repeatedly, is another. Making sure your site responds on mobile is a third important way.  

These are foundational methods. It is also crucial to monitor your site to fix any errors. Search marketing consultants can be a great help and timesaver across the various types of SEO. 
Steps to Boost your SEO Efforts as a Real Estate Agent
Step 1: Tailor Your SEO Strategy
Driving visitors to your site randomly won't get you the home buyers that you need. Robot-TXT can help by looking closely at how your website is performing. We get a good understanding of the ins and outs of your real estate business.
We analyse data from keyword research and an in-depth SEO site audit to develop a tailored SEO strategy. We consider your content, clients and local market in order to keep you ahead of other real estate marketers.
Step 2: Mobile Optimisation
Google favours mobile websites so your real estate website must be optimised for the mobile web. It is essential that your website is optimised for mobile searches.
This can be done by implementing schema markup, compressing images, and removing Flash. Doing so will help generate leads and impact conversion rates.
Step 3: Produce High-Quality Content
Using SEO copywriting is a vital part of an SEO strategy that works. Creating content that's well-written gives you the opportunity to rank for more keywords. It will also increase your credibility and authority in the real estate industry.
Using educational articles that have been optimised by specialists can position your business as a leader in the real estate industry.
Step 4: Learn from The Results
We use the latest, specialised SEO tools to analyse metrics and find solutions that are appropriate to your industry. This can help you to rank on the first page and boost the bottom line of your real estate business.
SEO is a valuable part of marketing for anyone in the real estate game. At Robot-TXT, we understand the importance of SEO for real estate.
Contact us to enquire about our SEO services for real estate businesses.